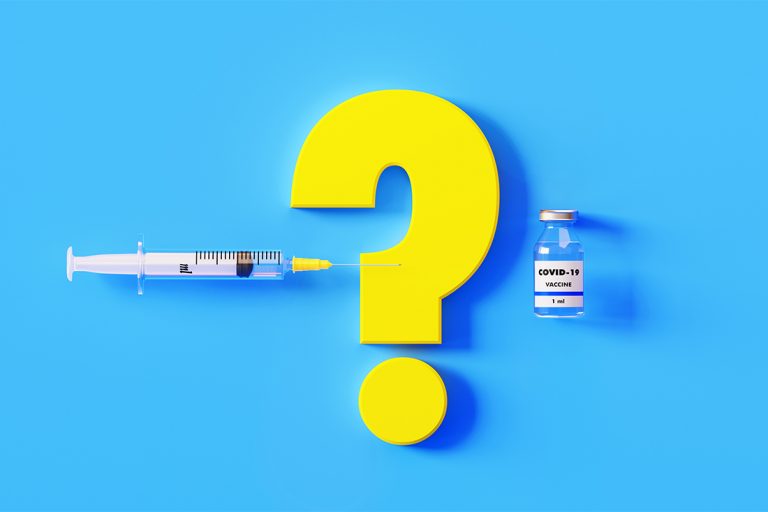 Dear Dr. Edelman,
I'm seeing posts online from people who've received one of the COVID-19 vaccines and had their blood sugar run high, and others whose blood sugar ran low. Do you know why this could be happening, and what we should do if we are in either situation?
Dr. Edelman:
Now that we have three vaccines on the market and more and more people are getting vaccinated, the number of COVID cases is dropping dramatically, as are hospitalizations and deaths. It's not uncommon for any individual who receives the vaccine to experience flu-like symptoms for a short period of time after receiving the vaccine. Common symptoms are: fever, chills, muscle aches, fatigue, and just having the blahs.
People with diabetes are no exception, and they also experience these same exact symptoms. Based on all of the research in the formalized clinical trials studying these vaccines before they were approved, the incidence of post-vaccination viral illness has been identical to the non-diabetic group.
Any time an individual with diabetes becomes medically ill for any reason, blood sugars typically run higher due to the metabolic stress. Less often, someone may experience low glucose levels and that probably has something to do with reduced food intake from being sick and at the same time too much insulin for that amount of food. There's no evidence that getting the vaccine has some special mechanism to raise or lower blood sugar levels, but rather it's just developing a flu-like illness for a short, finite period of time. One analogy would be what women with diabetes experience with their menses. Most have hyperglycemia and some experience more lows. We all react differently.
If you're feeling sick, test your blood sugar more frequently and drink fluids free of carbs like unsweetened tea, water, Diet 7-up, or low-sugar Gatorade to help with electrolytes. If you're on fast-acting insulin, use small correction doses to get you below 200mg/dl, and for people with type 2 on oral medications only, you don't adjust your medications. Avoid sugary drinks, high-carb, high-sugar foods and let your healthcare provider know if you're staying extremely high (above 300) most of the time.
For people concerned about going low after receiving the vaccine, keep an eye on your blood sugars, test often and keep your favorite hypo-treats (juice, soda, gummies, tabs, etc.) close by, like you normally would.
Most people with diabetes seem to be experiencing few side effects from any of the vaccines, with minimal effects on blood sugars. Don't be afraid of these vaccines, people. The trade-off of not getting and dying of COVID versus a few days of potentially having mild flu-like symptoms is worth it.
For more detailed info on the vaccine, sick day rules and how to keep an eye out for and treat DKA, see these additional resources below:
When you get your vaccine…call me up so I can give you a hug!