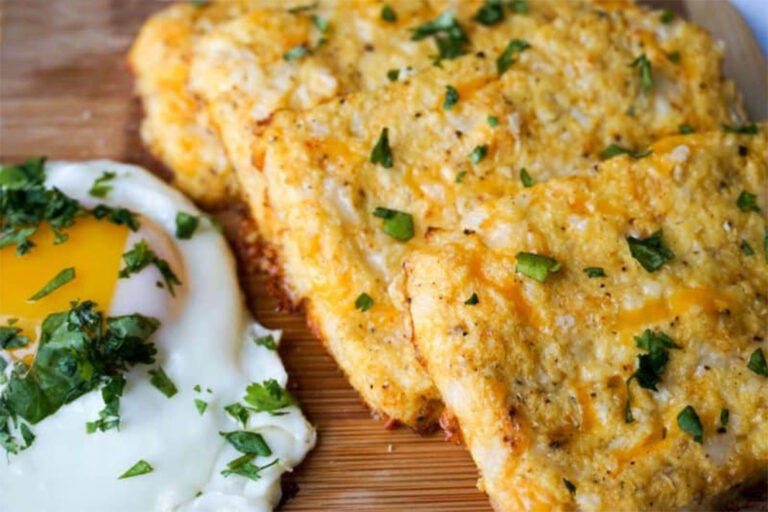 This recipe is from KetoConnect, where you'll find lots of delicious, low-carb recipe ideas and videos.
Servings: 6
Ingredients:
1 small head grated cauliflower (about 3 cups)
1 large egg
3/4 cup shredded cheddar cheese
1/4 tsp cayenne pepper (optional)
1/4 tsp garlic powder
1/2 tsp pink Himalayan salt
1/8 tsp black pepper
Instructions:
Grate entire head of cauliflower into a bowl using a cheese grater or food processor.
Microwave for 3 minutes and let cool. Place in paper towels or cheese cloth and ring out all the excess water.
Place cauliflower in a bowl, add rest of ingredients and combine well.
Form into six square shaped hash browns on a greased baking tray.
Place in a 400 degree oven for 15-20 minutes.
Let cool for 10 minutes and hash browns will firm up. Serve warm. Enjoy!
Nutritional Info:
Calories: 164, Fat: 11g, Carbs: 5g, Fiber: 2g, Protein: 7g
Here's the full Keto Cauliflower Hash Browns recipe.