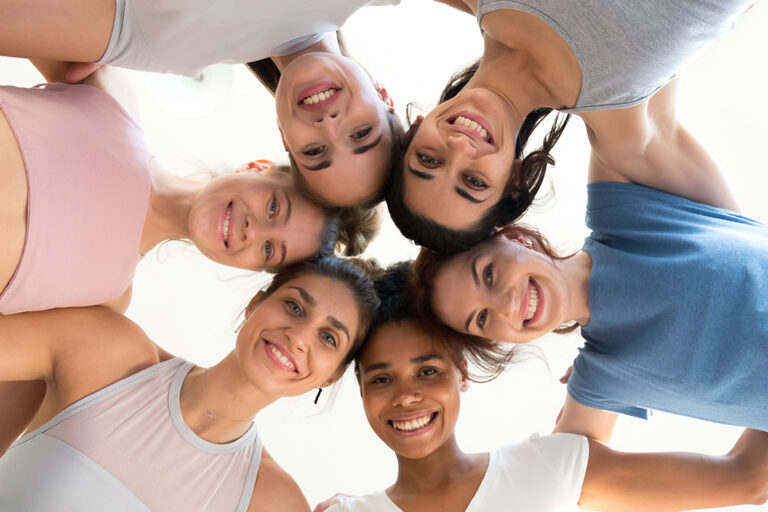 By Christine Beebe
Diabetes Educator, Freelance Writer and TCOYD Board Member
Fall is a time when the freedoms of summer transition to more structure in our lives. Returning to a school or work environment during a pandemic means more to a person with diabetes than just wearing a mask. If you were diagnosed with diabetes in the last two years, or if you're a parent of a child diagnosed with diabetes in the last 18 months, this may be the first time you or your child are away from "home" where  your surroundings have been controlled by you. Setting up a physical environment away from home that promotes personal safety is key to flourishing at work or school.
Thriving means participating in all the things that make life interesting, including learning situations, socializing, and sports. Managing hypoglycemia and severe hypoglycemia pose a unique challenge to thriving in people with diabetes (PWD), but engaging and educating the inner circle of people around you (or your child) to recognize and quickly treat hypoglycemia and severe hypoglycemia goes a long way toward safely thriving.
Who is in your or your child's inner circle? Friends, classmates, coworkers, school nurses, teachers, coaches, bus drivers – they can all be included. Here are some tips on engaging your inner circle in your diabetes care.
Educate Your Personal Inner Circle
Share Your Individual Signs and Symptoms of Hypoglycemia with Your Circle
Know your/your child's personal signs and symptoms when blood sugar gets below the alert value of 70 mg/dL. Everyone is different. What about signs and symptoms when blood sugar is below 55 mg/dL and the brain is not getting glucose? Do you use trend arrows on the CGM as the signal? Hypoglycemia is fairly common. Many people have 2-3 hypos per week. CGM technology has reduced the frequency of hypoglycemia, but not severe hypoglycemia. Know the signals and share them with your inner circle.
Educate Your Circle on How to Treat a Low Blood Sugar
Let your circle know you have fast-acting carbohydrates with you at all times, and how much is needed to return blood sugar to normal.  Everyone is different. For some it is 5 grams of fast-acting carbs, for others 10, 15, or maybe 20 grams. It all depends on how low your blood sugar is at the time, how much insulin is on board, and what you are physically doing.
Tell Your Circle Where to Find Your Glucagon
Have unexpired ready-to-use glucagon with you. Be prepared for severe hypoglycemia when you/your child can't or won't take sugar by mouth. ADA Standards of Care recommend every person at risk for blood sugars below 55 mg/dL should have glucagon. Does everyone in your inner circle know where your glucagon is?  It does not need to be refrigerated, so keep it where needed–in a gym bag, purse, backpack, or bedside table.
Use the Share Feature on Your CGM
Talk to your inner circle members, teachers, coworkers, and friends about sharing blood glucose information. New technology in CGMs allows you to share data with as many as five people. A "glucose buddy" can alert you if your blood sugar is getting too low or too high. This is reassuring for parents when kids are away from home.
Set Boundaries with Your Circle
Set parameters for what you expect your inner circle to do to support you/your child. People with diabetes don't want someone to identify blood sugars as good or bad. The numbers are reflective of what is going on in your body at a particular time. Time in Range goals suggest blood sugars between 70 and 180 mg/dL for 70% of the day. That leaves six hours a day where they may be above or below. You may also remind others you do not want them to be the food police!
Educate Your School or Workplace Circles
Share Protocols for Diabetes Management and Hypoglycemia
Partner with the school nurse to provide her/him with the necessary tools and resources to keep your child safe and participating in school activities. Set up a 504 plan or IEP (Individual Education Plan) as well as a DMMP (Diabetes Medical Management Plan). The ADA website has samples. These help school personnel set protocols for treating hypoglycemia in the classroom. Reinforce to teachers and aides that your child should not be expected to walk to the nurse's office with low blood sugar. Treatment should be immediate in the classroom.  The same goes for the workplace. Let coworkers and supervisors know that hypoglycemia treatment requires urgency.
Utilize Diabetes Educators for Teachers and Colleagues
Educate teaching staff or coworkers about diabetes. Certified Diabetes Care and Education Specialists (CDCES) will work with school personnel and companies to educate them on diabetes. Contact your healthcare team or ADCES to find a diabetes educator, and connect them with the free ADA Safe at School Guide.
Keep Drivers in the Loop
Remember bus drivers. Even if your child doesn't take a bus to school every day, field trips are fun and common for kids. The school nurse or diabetes educator is a great resource to educate bus drivers (or other field trip drivers) on what to do in case of a severe hypoglycemia emergency.
Show School Personnel or Coworkers How to Use Glucagon
Show school personnel or coworkers how to use glucagon. Glucagon does not need to be given by a health professional. New forms such as pre-mixed ready-to-use injectable subcutaneous glucagon or a nasal powder are easy to use and do not require multiple steps like the older powder glucagon kit. Teachers, coaches, and staff can volunteer to be trained in the use of glucagon. Make sure your child's version is included in that training. The same goes for college students. Roommates and dorm staff should know the signs and symptoms of hypoglycemia and where glucagon is kept.
Advocate for Your Prescription Coverage
Don't accept "no" from an insurance company if you experience challenges in acquiring the prescription (for example, if they tell you they can substitute the older, traditional powder glucagon kit). Contact your insurance and point out the safety, utility, and value of ready to use glucagon formulations. Know your rights and be an advocate for yourself and your inner circle: THEY will be using the glucagon. There are resources available for obtaining medications.  Evaluate if the glucagon manufacturer offers savings and access programs.
Encourage Open Discussions about Diabetes
Talk to friends and coworkers about your diabetes and how they can help. The conversation may be hard for children and teens since they dislike feeling different. Talking with a few close friends provides the support that builds resilience in youth with diabetes. Diabetes camps are great places for kids to feel "normal" and develop confidence. The American Diabetes Association and the Diabetes Education and Camping Association (DECA) offer resources and information.
Educate Extracurricular Activity Circles
Talk to coaches and trainers about how to recognize and treat hypoglycemia and where glucagon is kept. Keeping fast-acting glucose sources and glucagon in a gym bag ensures that life-saving treatment is nearby.
Remind coaches that you or your child may need to stop periodically to check blood sugars and eat or drink if needed. It is good to know the legal rights for PWD.
Ask teachers and coaches to let you know about changes to your child's daily schedule. Schoolyard exercise or any form of physical activity can alter insulin and glucose needs. Changing recess, practice, snack, or lunch times can mean adjustments to breakfast food or insulin doses. Be proactive and be prepared.
Healthcare Inner Circles
Lastly, thriving means being proactive with your healthcare professional inner circle. Expect to discuss hypoglycemia frequency and management at every visit. Anyone on insulin or a sulfonylurea can have hypoglycemia. There are many things that affect your health, like where you live, cost of medications, and if you live alone or with someone. Your clinician needs  to know if such factors get in the way of managing hypoglycemia. A recent study found that a major reason people with diabetes do not have glucagon is that their clinician did not discuss it. So don't be complacent – talk to your clinician about an easy-to-use glucagon preparation – if not for you, for your inner circle who care for you.