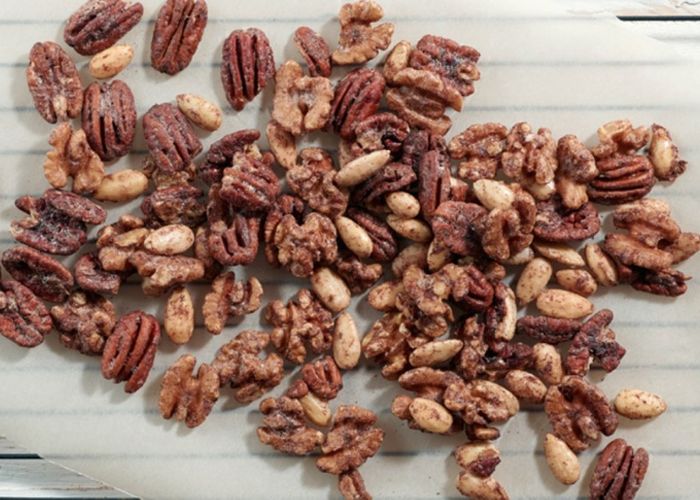 You can find this recipe and many more sweet and savory selections from the Splenda website here!
Ingredients:
1/2 cup whole blanched almonds
1 egg white, lightly beaten
1/2 teaspoon ground cinnamon
Directions:
Preheat oven to 300°F. Spray a 15 x 10 x 1 inch pain with cooking spray.
Combine nuts in a mixing bowl; add egg white, tossing to coat.
Combine SPLENDA® Naturals Stevia Sweetener and cinnamon; sprinkle over nuts, tossing to coat. Spread mixture evenly in prepared pan.
Bake in preheated oven for 30 minutes or until nuts are toasted, stirring every 10 minutes. Cool on waxed paper. Store in an airtight tin and enjoy!