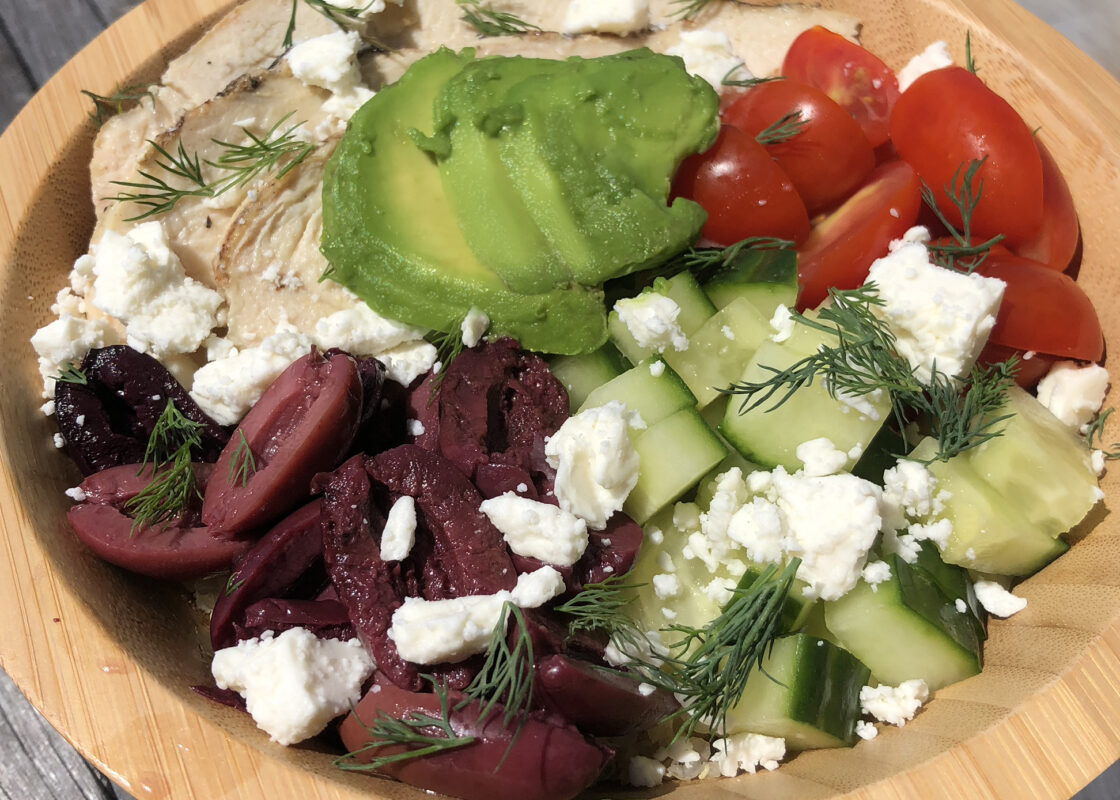 One of the perks of working at TCOYD is having a coworker who loves to cook and share creations with the office!  Sarah Severance, TCOYD's Manager of Donor Engagement, is all about salads in the summer. This month we're featuring her Greek Chicken Quinoa Salad, which will bring a burst of Mediterranean color and flavor to your dining table or even to a personal picnic on the patio.
If you're new to quinoa (pronounced KEEN-WAH), it's a seed that's prepared similarly to rice. It's gluten-free, packed with protein, has nine essential amino acids and promotes healthy tissue growth.  It's not a low carb food, so substituting chopped lettuce in this recipe will easily make for a lower carb option.
Servings: 1
Ingredients:
1 c. cooked quinoa
½ grilled chicken breast, sliced (about 3 oz.)
¼ cup chopped cucumber
4 cherry tomatoes, cut in half
¼ cup feta cheese (about 2 oz.)
¼ cup kalamata olives (about 5 olives) cut in half
¼ avocado, sliced
fresh dill
Instructions:
Place quinoa (or chopped lettuce) in the bottom of a salad bowl and top with other ingredients.
A low-carb dressing that goes great with this salad is Primal Kitchen Greek Vinaigrette. Most dressings will change the nutritional info, so remember to check the labels if you're counting cals or carbs.
Nutritional info per serving (recipe makes 1 serving) using quinoa:
Calories: 579, fat: 21g, carbs: 48g (42 net), fiber: 6g, protein: 41g