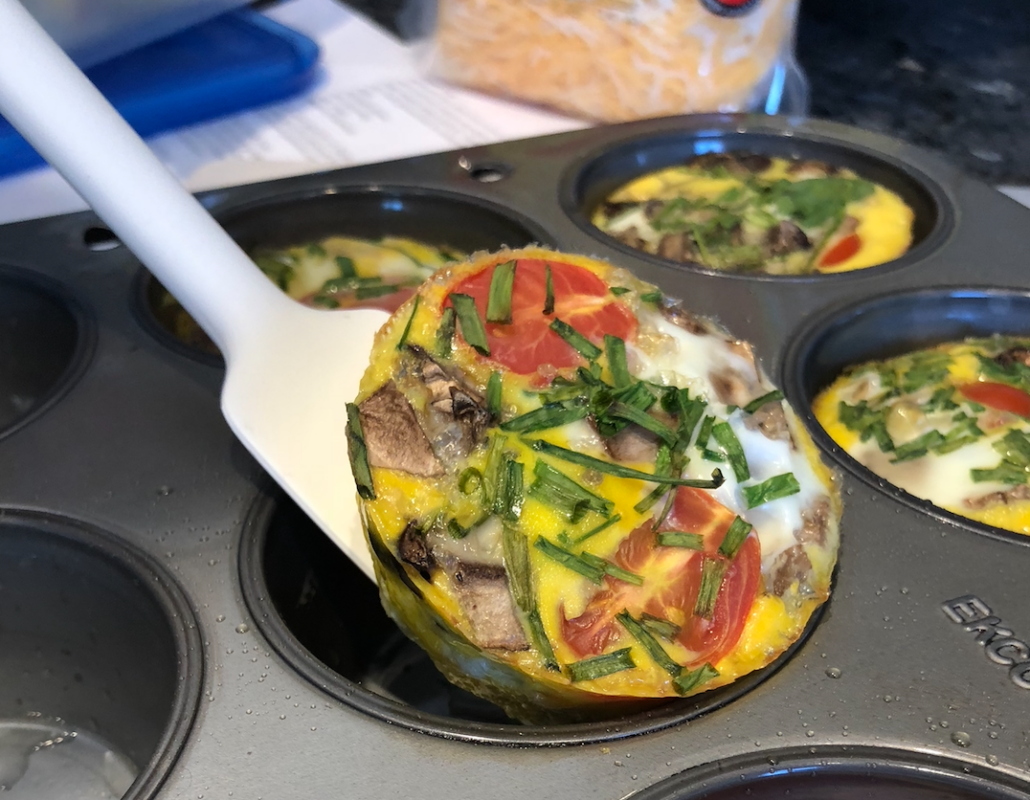 Whether you're feeding a crowd or want an easy make-ahead breakfast to grab on the run, these muffin tin omelets will start your day off right. You can even make different varieties in the same pan to satisfy every taste in the family!
Servings:  12
Ingredients:
Non-stick cooking spray
12 eggs
2 cups baby spinach
1 cup of chopped mushrooms
½ onion, diced
12 grape or cherry tomatoes, sliced in half
¼ cup minced chives
Directions:
Preheat oven to 350 degrees. Spray a 12-count muffin tin with non-stick cooking spray. In each muffin cup, place a few leaves of spinach, a rounded tablespoon of the chopped mushrooms and 1 teaspoon of the diced onions.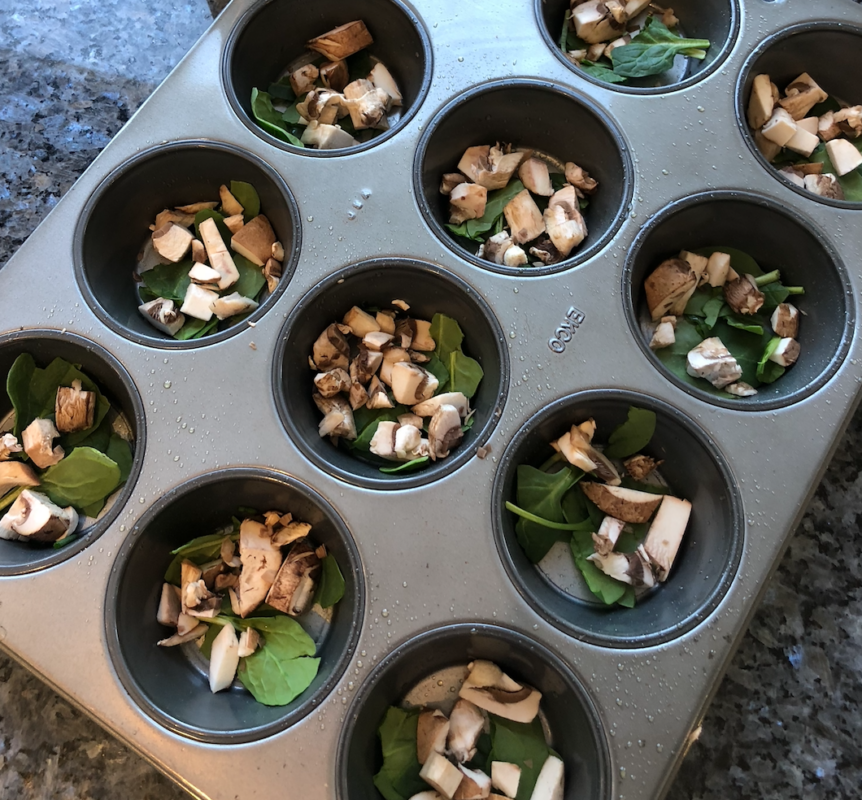 Crack one egg in a small bowl, whisk with a fork and pour into a muffin cup. Do the same for each muffin cup in the tin. (You can crack all the eggs in a large bowl and distribute, but doing it one by one ensures one egg per muffin and makes it easy to pour).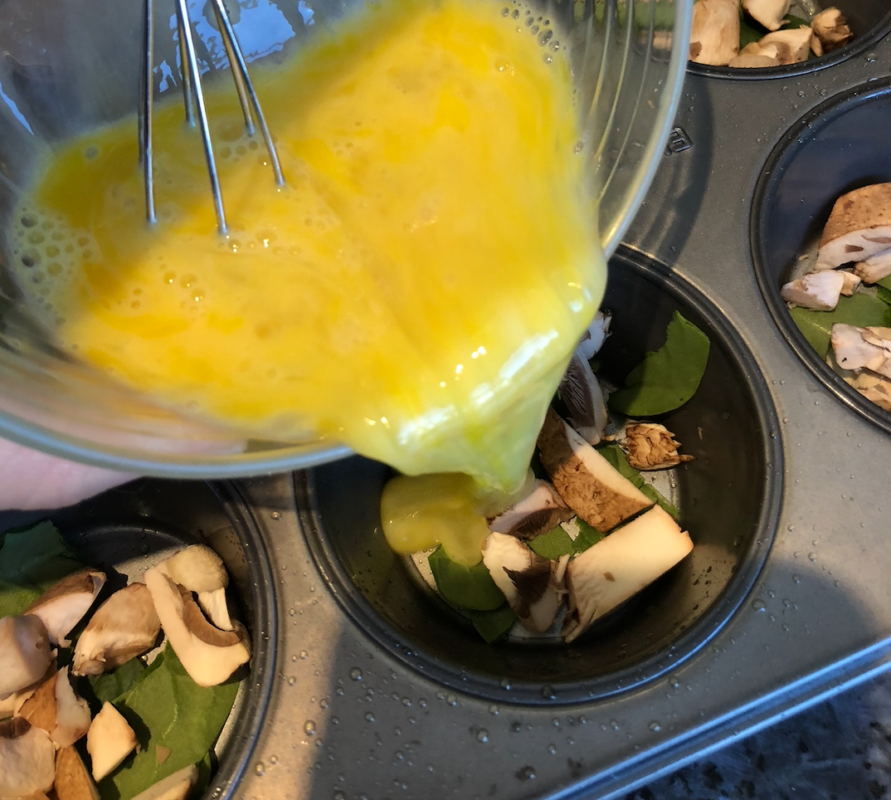 Top each muffin cup with 2 tomato halves and a sprinkle of chives.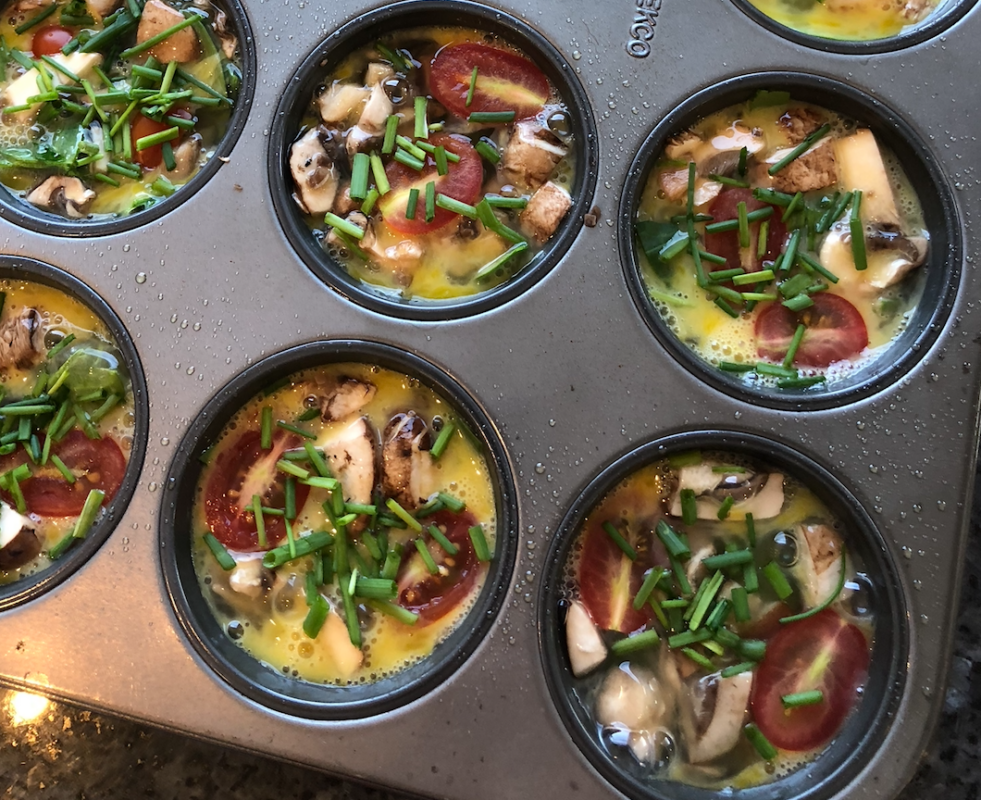 Bake for 20 minutes or until egg has set.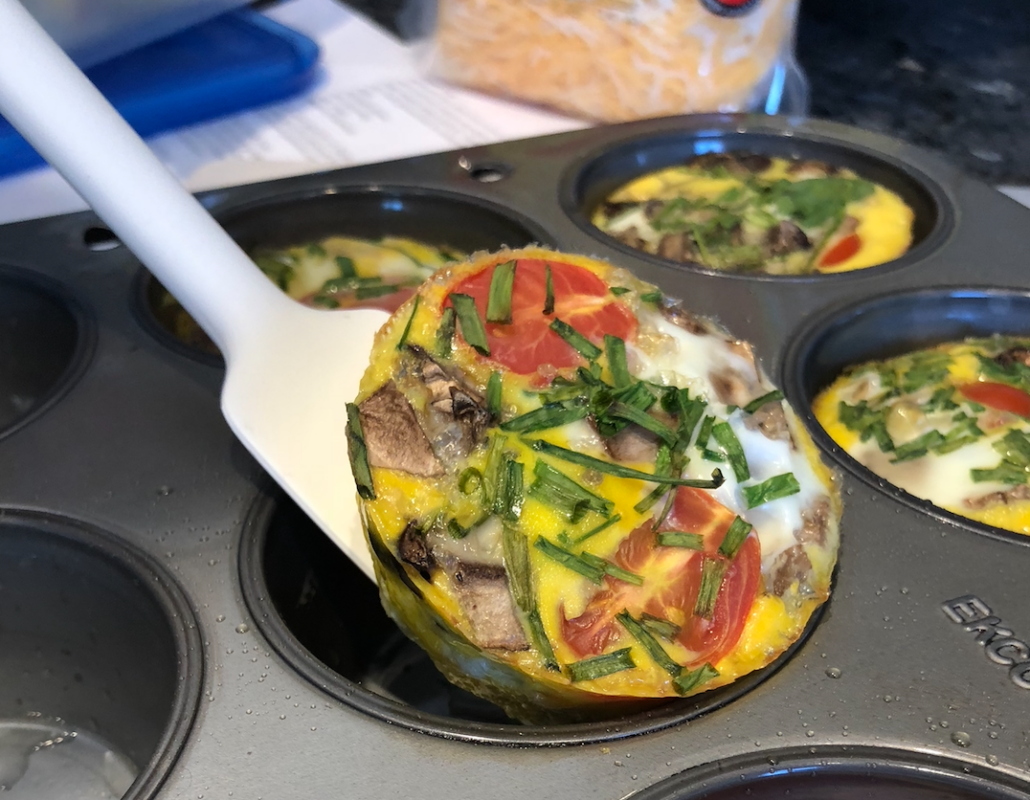 Pro Tip:
Sprinkle on salt, pepper, and garlic or onion powder (if desired) before baking so they are pre-seasoned!
Chef's Note:
Have fun and experiment! Add your favorite protein (cooked sausage, bacon, ham, turkey bacon, chorizo, cheese, etc), other types of veggies (broccoli, peppers, zucchini, etc) or try using only egg whites…the options are endless!
For storage, refrigerate in a food container or sealed bag. They keep well for several days and can be warmed up easily in a microwave or toaster oven for breakfast all week…if they last that long!
Nutritional Info for 1 muffin, using the ingredients in this recipe:
Calories – 82.5, Fat – 5, Carbs – 2, Fiber – .5, Sugar – 0, Protein – 6.5