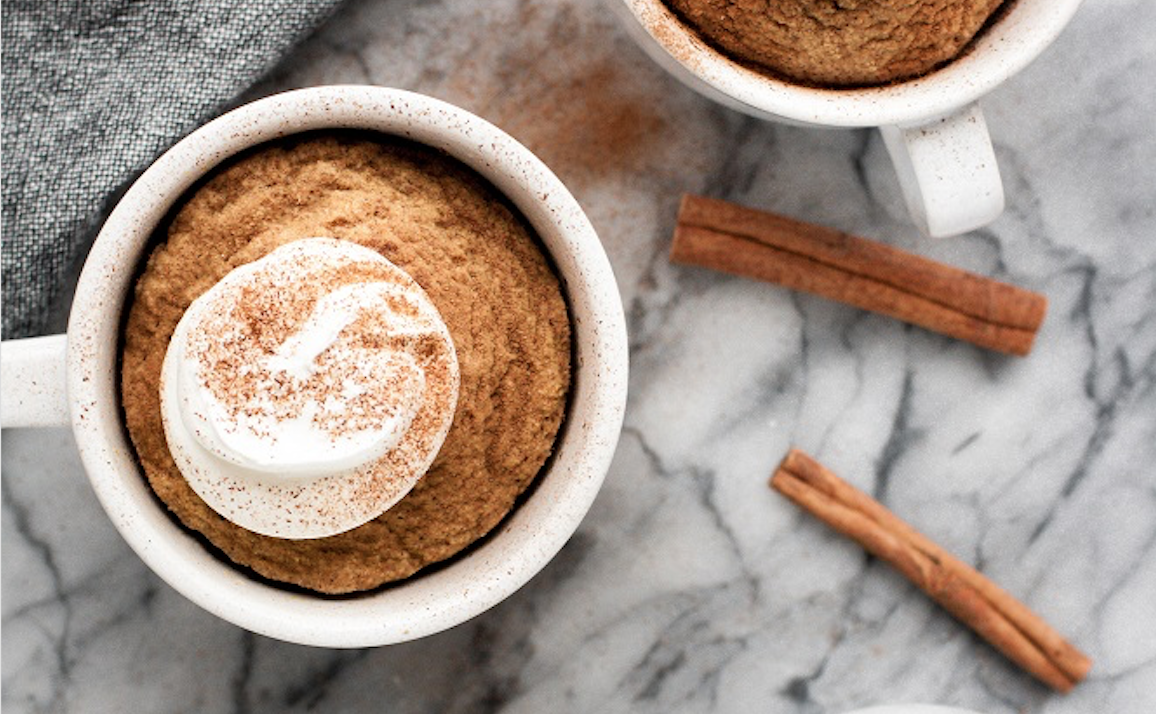 This recipe is from realbalanced.com. Click here for the original recipe and notes.
Prep Time: 5 Minutes, Cook Time: 5 minutes, Total Time: 10 minutes
Makes 4 servings
INGREDIENTS:
¼ cup heavy whipping cream
4 tbsp classic monk fruit sweetener, divided
4 eggs
½ cup pumpkin puree
½ tsp pure vanilla extract
¼ cup + 1 tbsp coconut flour
1 tsp cream of tartar
¾ tsp cinnamon, divided
½ tsp baking soda
¼ tsp ground allspice
¼ tsp ground ginger
¼ tsp ground nutmeg
⅛ tsp ground cloves
Non-stick cooking spray
For cooking instructions, please click here.