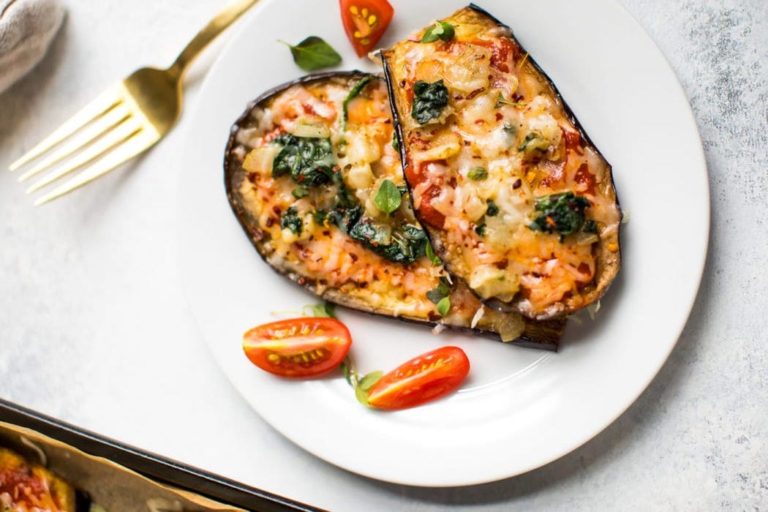 The recipe comes from eatingbirdfood.com.  Click here to see the original recipe and notes.
Prep time: 10 minutes
Cook time: 15 minutes
Yield: 2
Ingredients:
1 large eggplant
1 Tablespoon olive oil
1/2–1 cup no sugar added pizza sauce*
2 garlic cloves, minced
1/2 yellow onion, sliced
1 cup fresh baby spinach
sea salt, to taste
ground pepper, to taste
3/4 cup shredded mozzarella cheese
¼ cup chopped fresh oregano
crushed red pepper (optional)
For the full recipe, click here.
Nutritional Info:
Serving Size: 1/2 of recipe
Calories: 331, Sugar: 15g, Sodium: 791mg, Fat: 19g, Carbohydrates: 25g, Fiber: 9g, Protein: 17g