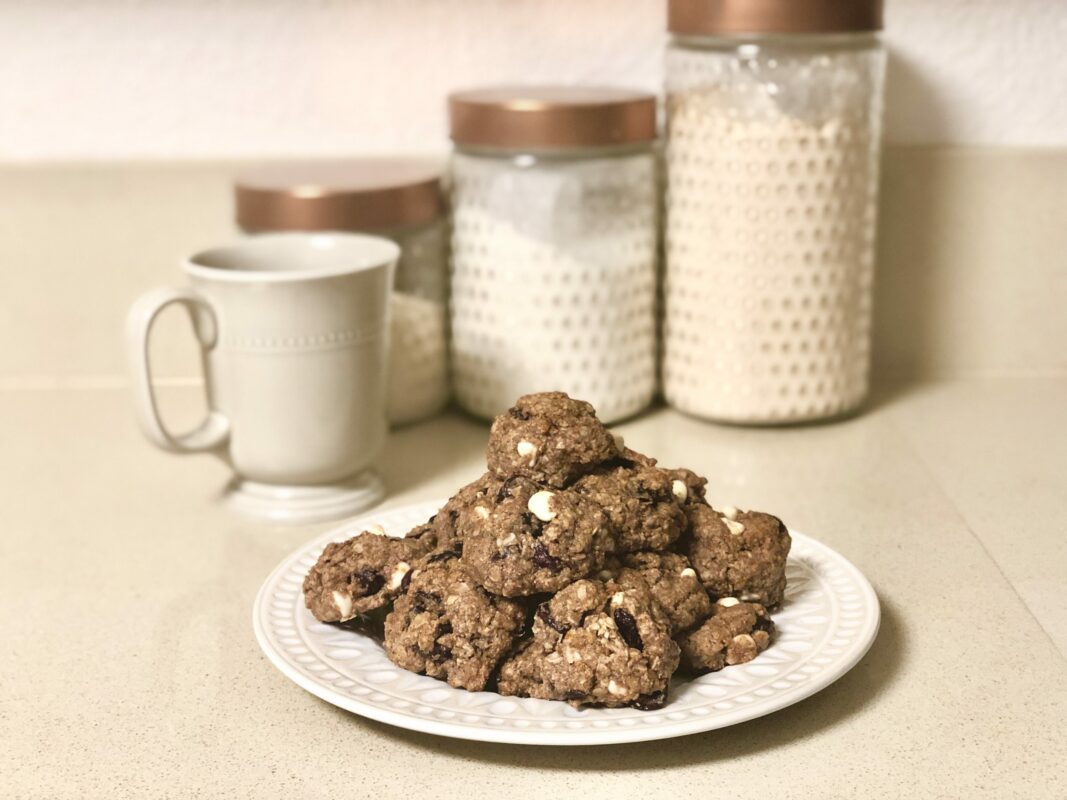 Yield ~30 cookies
Ingredients:
1¼ cup oats (plain Quaker oats or comparable)
1 cup almond butter (or your favorite nut butter)
½ cup brown sugar
4 tbsp apple sauce (no sugar added)
1 tsp salt
1½ tsp baking soda
Zest of 4 oranges
½ cup dried cranberries
½ cup white chocolate chips
Directions:
Preheat oven to 350.
Line a baking sheet with parchment paper or a silicone baking mat.
Mix all the ingredients together in a medium sized bowl.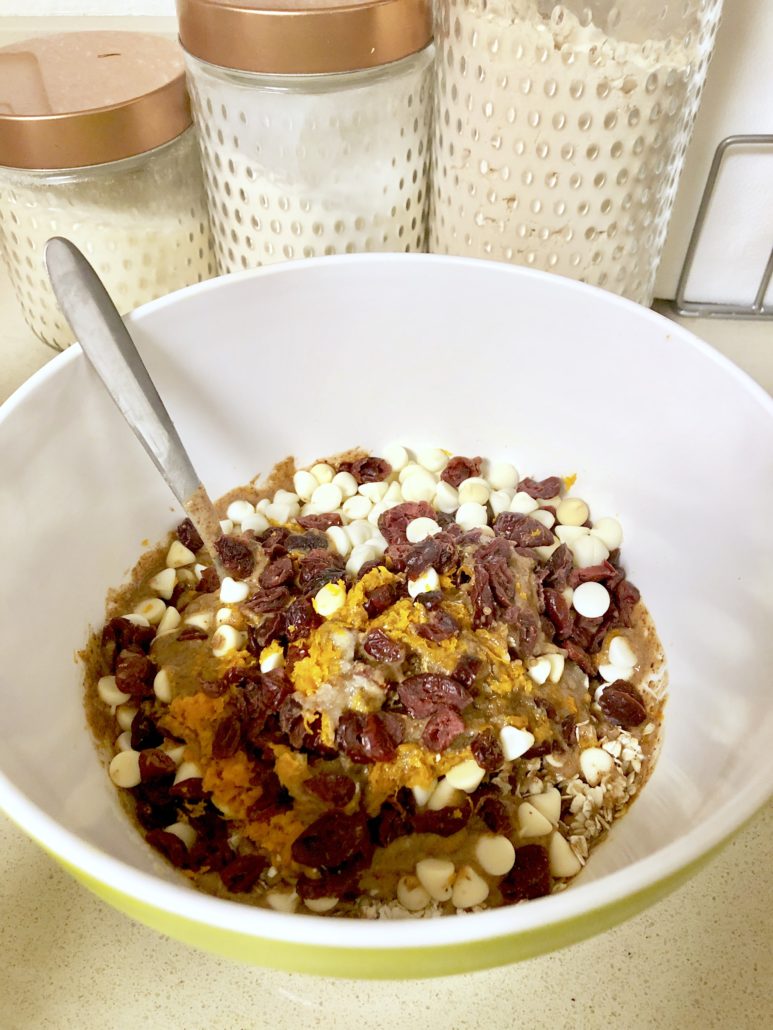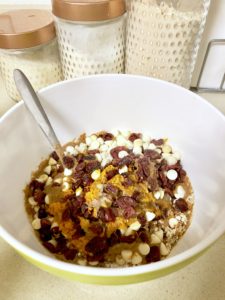 Use a spoon (or your hand) to form large marble sized portions of the cookie dough. If you're using your hands, I suggest spraying them with cooking spray to prevent the dough from sticking to your hands, and enabling you to better form round ball shapes (it's a naturally gooey mixture due to the almond butter).
Space the dough mounds equally on a baking sheet, usually 12-15 at a time.
Bake for 8 minutes.
Allow to cool on the baking sheet for ~5 minutes before transferring to a wire cooling rack.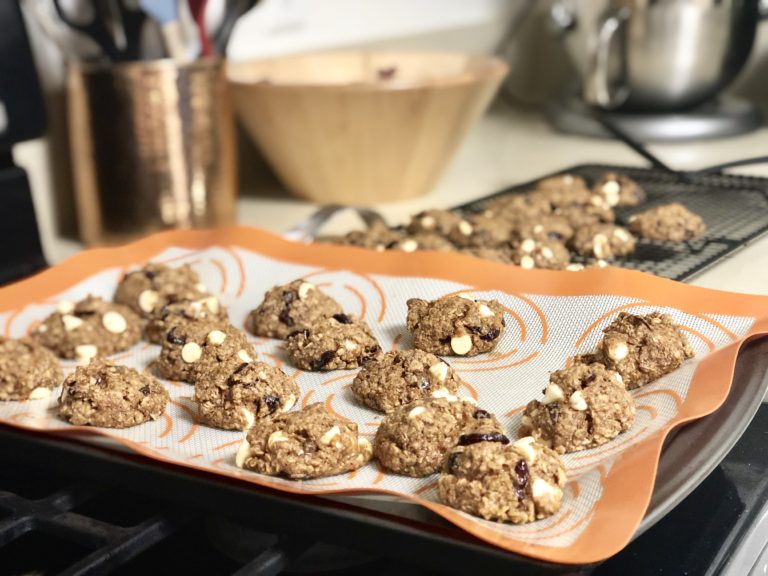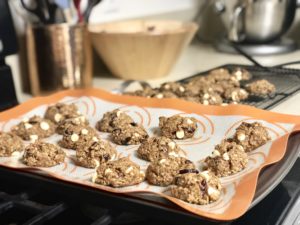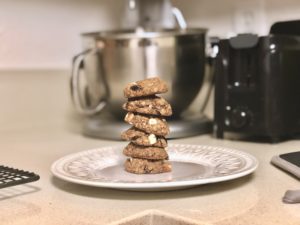 Approximate Nutritional Info for 1 cookie:
Calories: 84, Fat: 5, Carbs: 9.5, Fiber: 1, Protein: 2, Sugar: 5