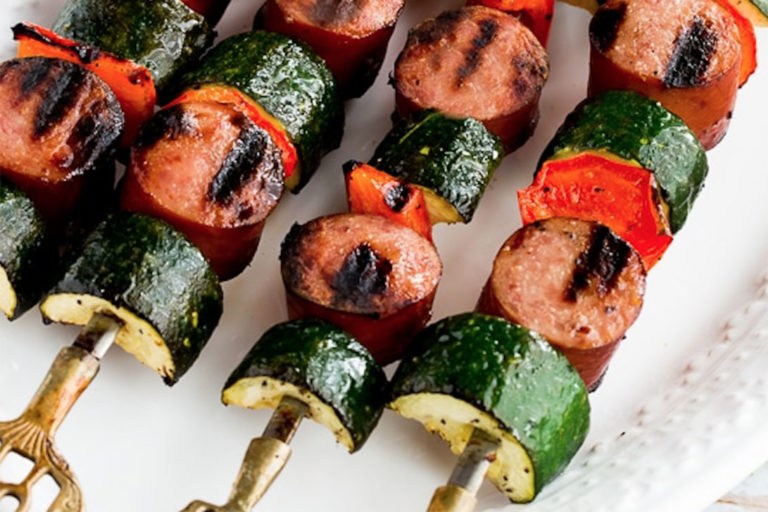 This recipe comes from kalynskitchen.com.  Click here to see the original recipe and notes.
Ingredients:
pre-cooked pork, beef, chicken, or turkey sausages, 1 per person
medium-sized zucchini, 1 per person (use zucchini that's close to the same diameter as the sausage, if possible)
Optional: red bell pepper pieces or red onion pieces to alternate with the sausage and zucchini
Italian salad dressing with soybean oil or olive oil for marinating kabobs or brushing on as you grill (choose dressing with not more than 1 or 2 carbs per serving)
For the full recipe, click here.