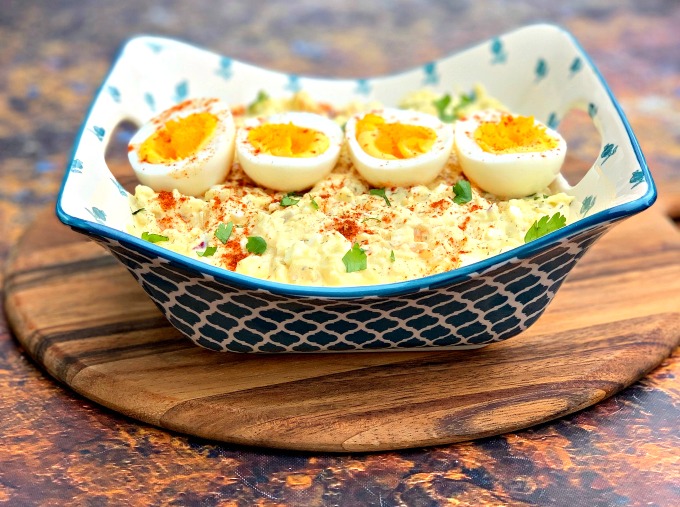 This recipe comes from staysnatched.com.  Click here to see the original recipe and notes.
Prep Time: 15 minutes
Cook Time: 8 minutes
Chill: 1 hour
Yield: 6 servings
Ingredients:
3cups cauliflower florets chopped in half into smaller bits
¾cup mayo
1tablespoon yellow mustard
1tablespoon fresh pickle juice
1teaspoon dill seasoning
⅓cup chopped onions
4hard-boiled eggs add additional eggs if you wish to garnish the salad with sliced eggs
Salt and pepper to taste
Paprika to garnish
For the full recipe, click here.
Nutritional Info Per Serving:
Calories: 266, Fat: 27g, Carbohydrates: 2g, Protein: 5g