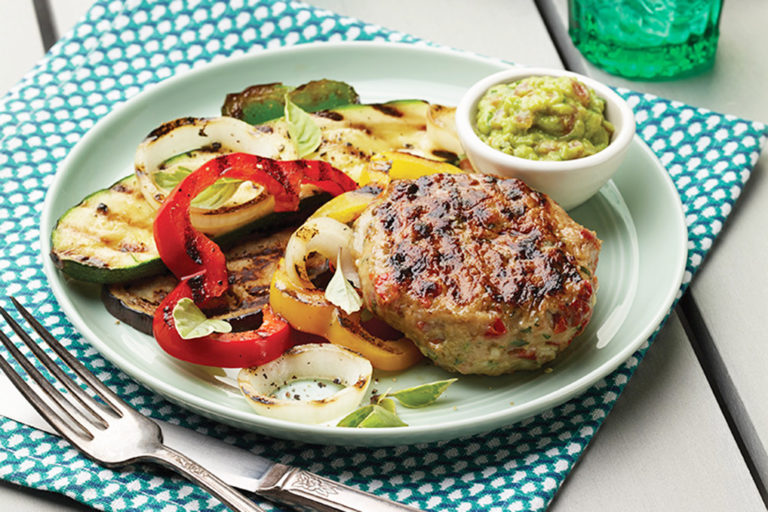 This recipe is from the American Diabetes Association's Diabetes Food Hub. Click here for the original recipe and notes.
Servings: 4
Ingredients:
½ lb ground chicken breast
½ lb ground chicken (mixed light and dark)
¼ cup sun-dried tomatoes (chopped, not in oil)
¼ cup onion, chopped
¼ cup fresh basil, chopped
¼ cup fresh, flat Italian parsley
4 garlic cloves, mined
½ tsp fine sea salt
½ tsp black pepper
Directions:
Mix all ingredients together and form 4 patties. Grill 3–4 minutes on each side and serve with guacamole.
Nutritional Info for 1 serving:
Calories:  165, Fat: 6g, Carbs: 4g, Fiber: 1g, Sugar: 2g, Protein: 24g