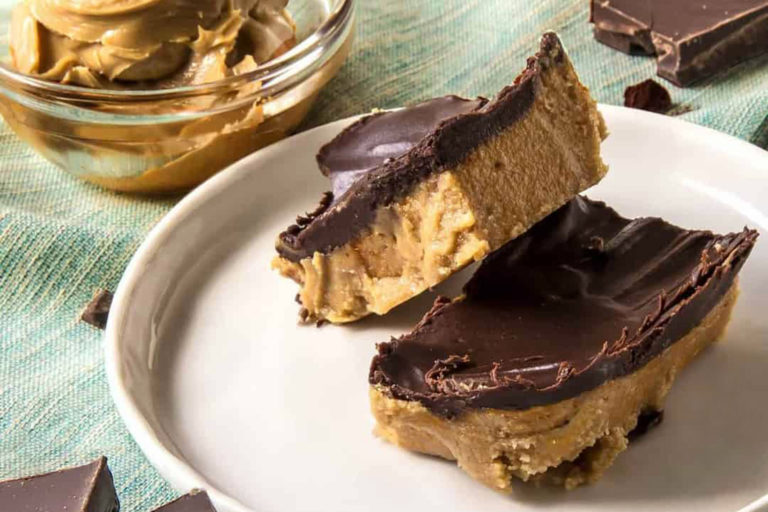 This recipe comes from Dr. Urvashi Pitre at twosleevers.com. Click here for the original recipe and notes. For more recipes and to purchase Dr. Urvashi's cookbooks, click here.
Servings: 8
Ingredients:
For the Bars:
For the Topping:
Instructions:
Mix all the ingredients for the bars together, and spread into an 8″ square pan.
Melt the chocolate chips in a microwave oven for 30 seconds and stir.
Add another 10 seconds if needed to melt fully.
Spread the topping on top of the bars.
Refrigerate for at least an hour or two until the bars thicken up. These bars definitely improve with keeping, so don't be in a huge rush to eat them.
Nutritional Info (1 serving):
Calories: 246, Carbs: 7g, Protein: 7g, Fat: 23g, Fiber: 3g, Sugar: 1g