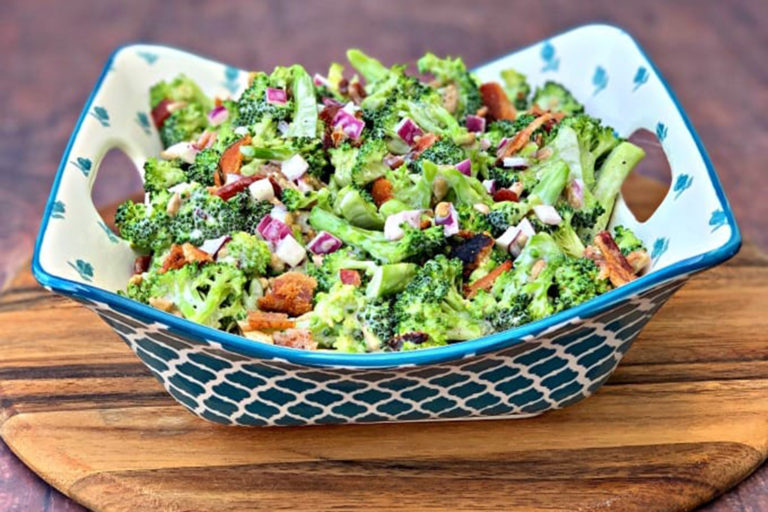 This recipe comes from Brandi at staysnatched.com. Click here for the original recipe and notes.
Servings: 7
Prep Time: 10 minutes
Chill Time: 1 hour
Ingredients:
6 cups raw broccoli florets
1/4 cup sunflower seed kernels or slivered almonds
1 1/2 tablespoons apple cider vinegar
4 slices cooked and crumbled uncured bacon
1/3 cup chopped red onion
salt and pepper to taste
Instructions:
Slice the broccoli florets into thin slices.
Combine all of the ingredients in a large bowl and stir to mix well.
Cover and chill the salad for at least one hour.
Nutritional Info:
Calories: 301, carbs: 4g (net), Protein: 4g