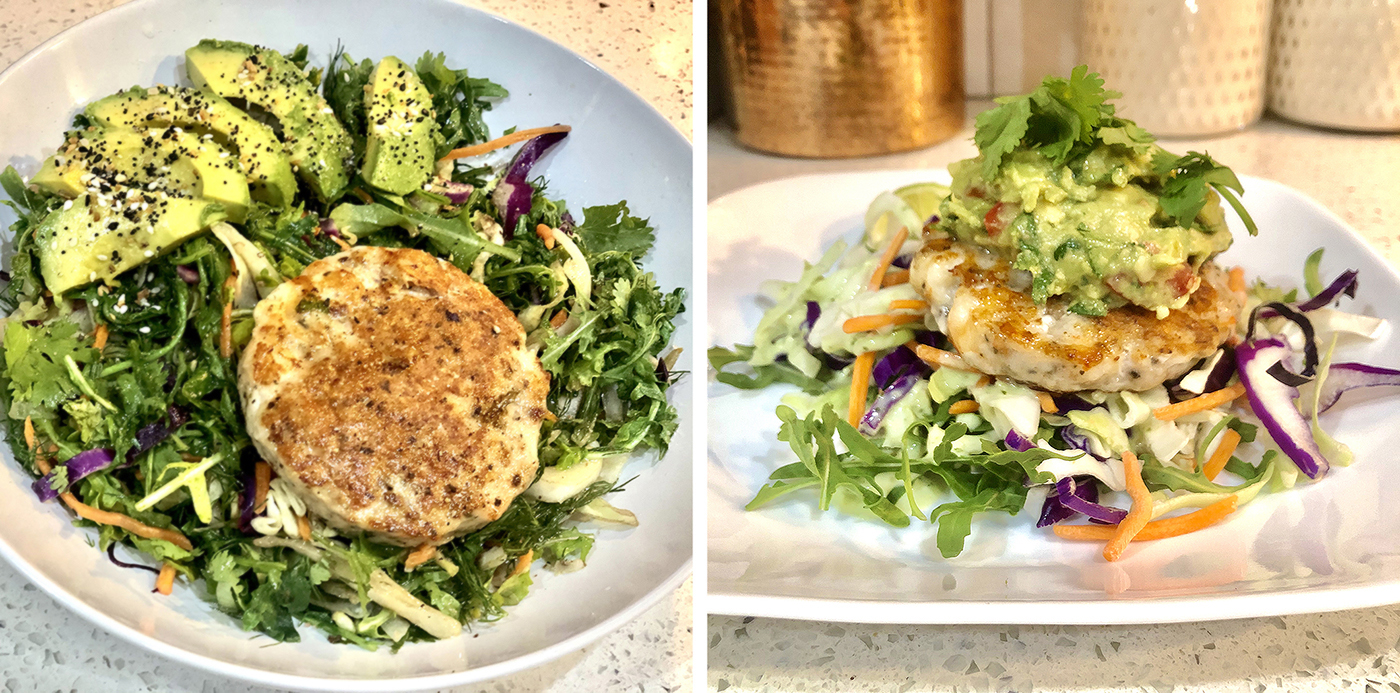 For a unique twist on a traditional burger, try these seafood versions that have added greens for a healthy, delicious, high protein, lower fat meal.
Shrimp Burger Baja Style
Ingredients:
1 shrimp burger (I used this one from Trader Joe's):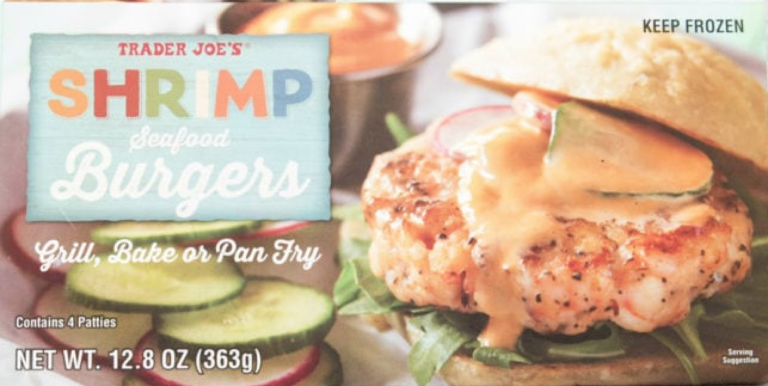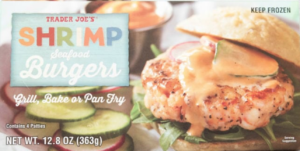 1 ¼ cup shredded cabbage mix (I used this one from Trader Joe's):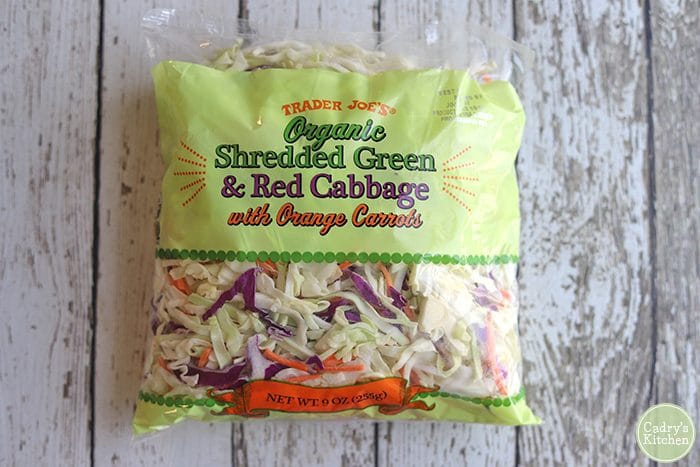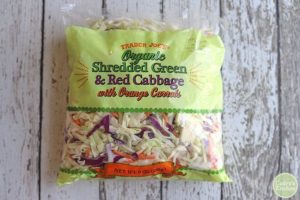 1 dollop guacamole (I used this guac from Costco, but if you'd like to make your own, my recipe is below):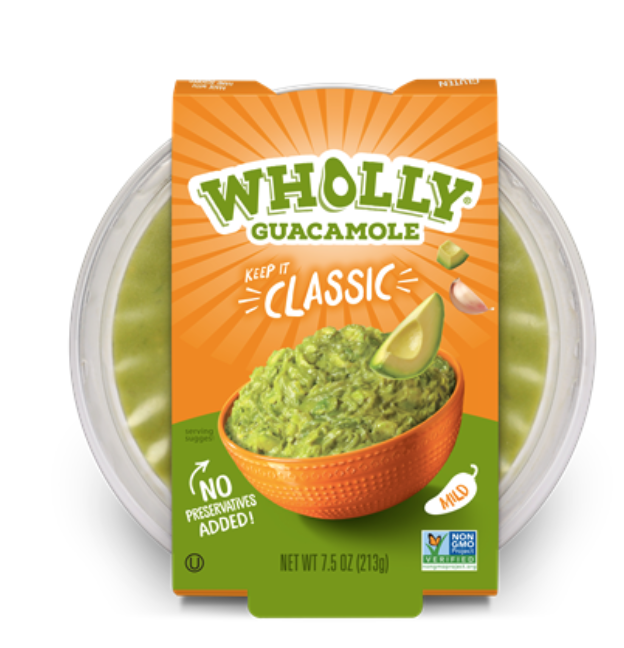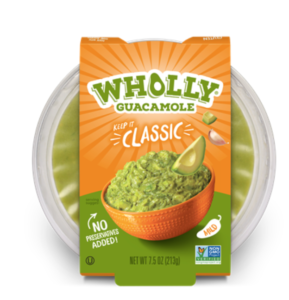 1 dollop cilantro lime crema (I used this one):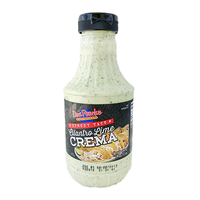 Fresh cilantro for garnish
Lime wedge
Directions:
Cook the shrimp burger according to instructions. From frozen, sauté in a pan with a little bit of oil, about 4 min per side.
Create a bed of the cabbage mix (~1 ¼ cup) on a plate.
Drizzle a little cilantro lime crema on top of the cabbage.
Top with the burger.
Add a dollop of guacamole and garnish with fresh cilantro and lime wedge.
Homemade Guacamole:
Ingredients:
2-3 ripe avocados (halved and seeded)
1/2 purple onion, finely chopped
~1.5 cup cherry tomatoes, halved
Lime zest and juice of 2 limes
3 cloves garlic
~1/2 cup fresh cilantro, minced
Salt and pepper to taste
Directions:
In a medium bowl, scoop the pulp from the avocados and mash.
Add all of the rest of the ingredients and combine. Feel free to adjust the amounts of these ingredients to taste.
This will make much more guacamole than needed for the burgers, but who doesn't love guac??
Approximate Nutritional Info:
Calories: 275, Fat: 19g, Carbs: 13g, Fiber: 4g, Sugar: 3g, Protein: 18g
Shrimp Burger Lemon Herb Style
Ingredients: 
1 shrimp burger
1/2 cup cabbage blend*
3 large handfuls of your choice of greens**
~1/8 cup fresh herbs, minced (I used dill)
2 tablespoons avocado oil
juice of 1 lemon
1/2 avocado
Everything but the Bagel seasoning blend
Pepitas or chopped nuts of choice (optional)
Directions: 
Sauté cabbage mix for a few minutes to soften. Add in the greens and sauté until just wilted/reduced. This happens quickly so keep an eye on them! Use a spray cooking oil to just lightly coat the cabbage/greens, and then plate them.
Using the same pan, add ~1 tsp cooking oil to the pan and cook the shrimp burger according to instructions. From frozen, sauté in a pan about 4 min per side. Place on top of greens.
Sprinkle minced herbs all over.
Mix avocado oil and lemon juice and drizzle over everything as a "dressing".
Slice and add the avocado. Sprinkle with "Everything but the Bagel" seasoning blend.
Top with pepitas or chopped nuts for a little crunch.
*This was leftover from the recipe above. You can add more or omit it altogether according to preference.
**I used a mix of spinach and arugula. It reduces a bit when cooked so you can be very generous to ensure you hit your veggie/fiber quota for the day!
Approximate Nutritional Info:
Calories: 574, Fat: 49g (primarily due to the avocado oil), Carbs: 24g, Fiber: 12.5g, Sugar: 2.5g, Protein: 20g