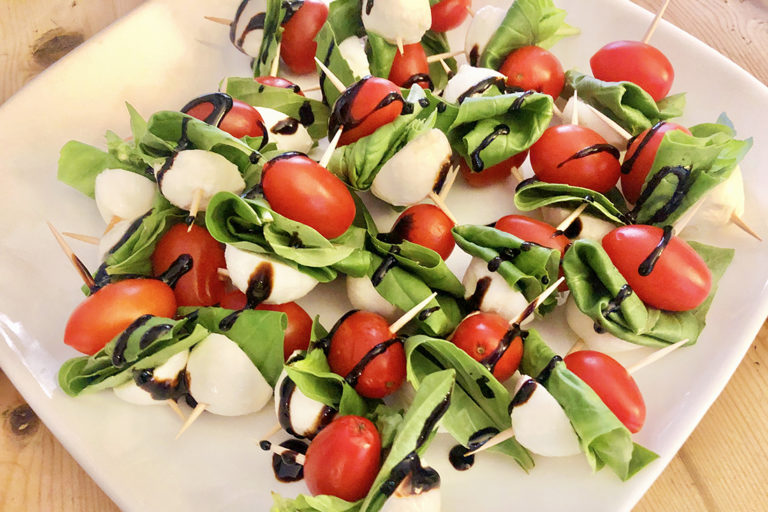 A quick, healthy, refreshing, crowd-pleasing appetizer for summer, celebrations, holidays, potlucks, or just plain snacking.
Ingredients:
1 bunch basil
1 container mini mozzarella balls
1 container cherry tomatoes
toothpicks
Optional: balsamic glaze
Directions:
Tear basil leaves from stems. Large leaves can either be folded up or cut in two.
Slice mozzarella balls in half.
Build skewers by adding tomato, basil, and then cheese.
Arrange on a serving dish, and drizzle with a little balsamic glaze for added zing!
Voila, it's that easy!