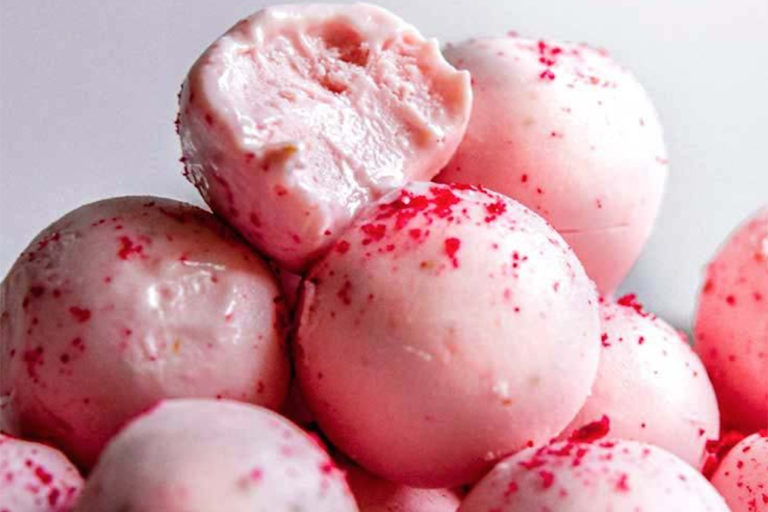 This recipe is from thelittlepine.com.  Click here for the original recipe and notes, and lots of other delicious low carb recipe ideas!
Serving Size: 18 fat bombs
Ingredients:
1/2 cup cream cheese softened
1/4 cup Swerve or Lakanto, powdered
1/4 cup unsalted butter, softened
1/2 cup strawberries sliced
1/2 teaspoon vanilla
Directions:
Place everything in a food processor, and run until the ingredients are liquid-like and the strawberries are smooth.
Scoop into your desired container — a muffin pan lined with liners works great. I used round silicone molds.
Place in the freezer for 2 hours or until firm, and enjoy!
Nutritional Information (for 1 fat bomb):
Calories: 46 kcal, Carbs: 1g, Protein: 1g, Fat: 5g, Fiber: 1g, Sugar: 1g