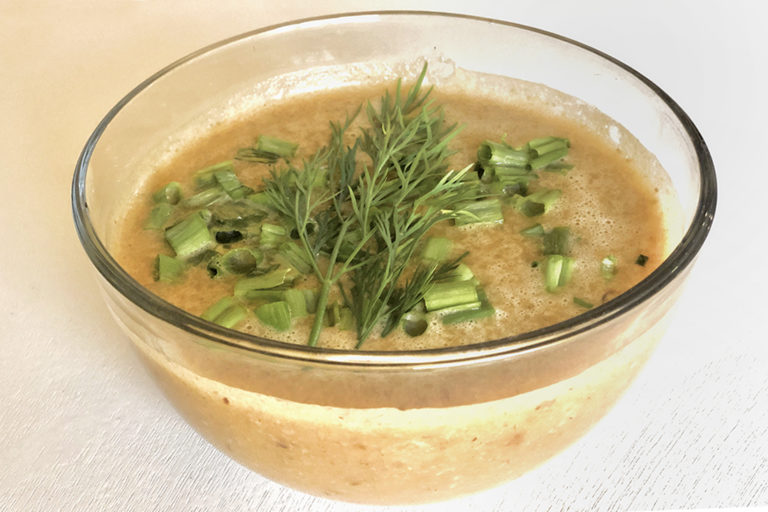 A simple and fast way to whip up a nourishing soup that's full of fall flavor, without having to pre-roast the butternut squash.
Servings: Makes 4-8 cups (depending on how much stock you use)
Ingredients:
2 tbsp. olive oil
½ white onion
2 cups cremini mushrooms
1 15 oz. can butternut squash puree
16 oz. vegetable stock
Salt and pepper to taste
Chopped green onion to taste
Fresh dill (optional)
Directions:
Chop and sauté the onions and mushrooms in olive oil until they are well cooked.
Add the butternut squash puree and the vegetable stock to a blender.
Add the mushrooms and onion mixture to the blender, and blend until smooth.
Adjust the thickness of the soup by adding more stock, if desired.
Season with salt and pepper to taste.
Once smooth, you can heat the soup in a saucepan or microwave.
Garnish with chopped green onion or other herbs, such as fresh dill.
Note: Feel free to customize with other sautéed veggies and/or spices.
Nutritional Information (based on 4 servings):
Calories: 46, Fat: 7g, Carbs: 14g, Fiber: 4g, Sugar: 3.5g, Protein: 3g