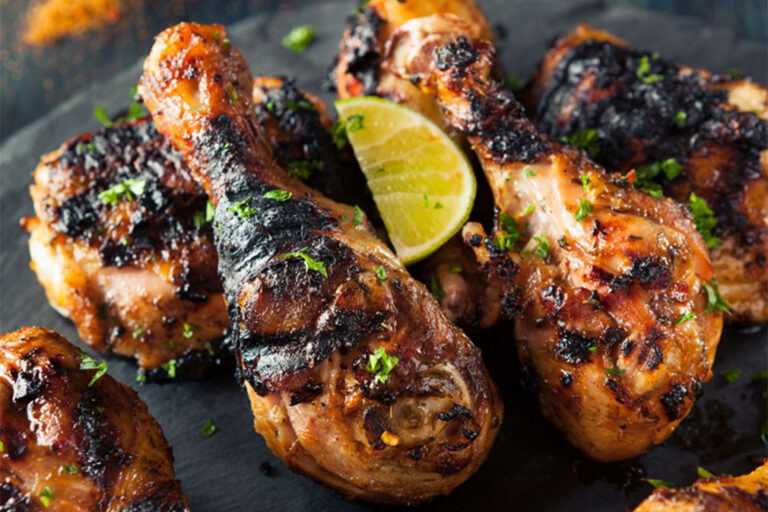 This recipe is from the American Diabetes Association's Diabetes Food Hub. Click here for the original recipe and notes.
Makes 6 Servings
Ingredients
nonstick cooking spray
1 whole chicken (cut into 8 pieces) – about 2.5 lbs
2 tablespoons cilantro (chopped)
1 lime (zested and juiced)
1 tablespoon honey
2 cloves garlic (minced)
1/2 teaspoon pepper
1/2 teaspoon salt
Directions
Preheat oven to 375 degrees F. Coat a baking dish with cooking spray.
Remove the skin from the chicken, and arrange in a single layer in the baking dish.
In a small bowl, whisk together the cilantro, lime zest, lime juice, honey, garlic, ground black pepper and salt. Pour the mixture evenly over the chicken and bake for 45-50 minutes or until the internal temperature of the largest piece of chicken is 165 degrees.
Nutritional Info for 1 serving (1/2 breast, 1 thigh, or 1 drumstick + 1 wing):
Calories: 130, Fat: 4.5g, Carbs: 4g, Fiber: 0, Sugars: 3g, Protein: 18g