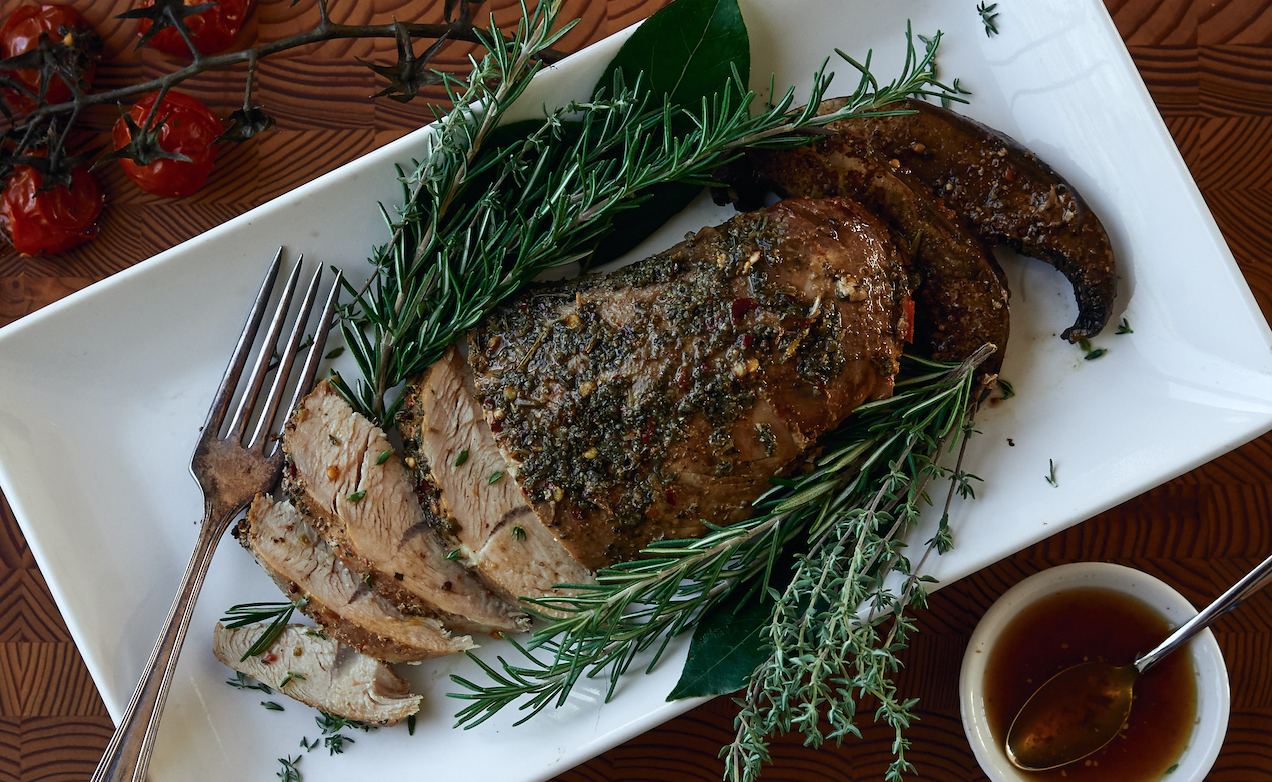 Jennifer Shun is the parent of a type 1 diabetic teen and is the author of For Good Measure, which features low-carb, farm-to-table California cuisine — a resource with specific ingredient lists and nutritional data geared to people living with diabetes. Click here for the original recipe and notes.
YIELD: 10
 Before you begin, please note you will need a Crockpot or slow cooker for this recipe.
Ingredients: 
1 cup cherry tomatoes
1 cup red onion, chopped
¼ cup low sodium chicken stock
⅓ cup white balsamic vinegar
1 tablespoon whole grain mustard
½ teaspoon basil
½ teaspoon oregano
½ teaspoon rosemary
½ teaspoon parsley
½ teaspoon red chili flakes
¼ teaspoon thyme
¼ teaspoon garlic powder
½ teaspoon salt
¼ teaspoon black pepper
2 pound boneless turkey breast
Directions:
Arrange tomatoes and onions on the bottom of the slow cooker.
Pour stock over vegetables.
Mix white balsamic and mustard in a small dish, set aside.
Mix herbs, salt and pepper in a small dish, set aside.
Rinse turkey breast and pat dry.
Place on top of vegetables in slow cooker, pouring balsamic mixture over to uniformly coat.
Sprinkle with herb mixture to create a crust-like covering.
Cook for 6 hours on low or until internal temperature reaches 165 degrees.
Naturally low-carb & gluten-free
Nutritional Information (for one 3oz. serving):
Calories: 138, Fat: 1g, Carbs: 3g, Fiber: 0g, Sugars: 2g, Protein: 27g