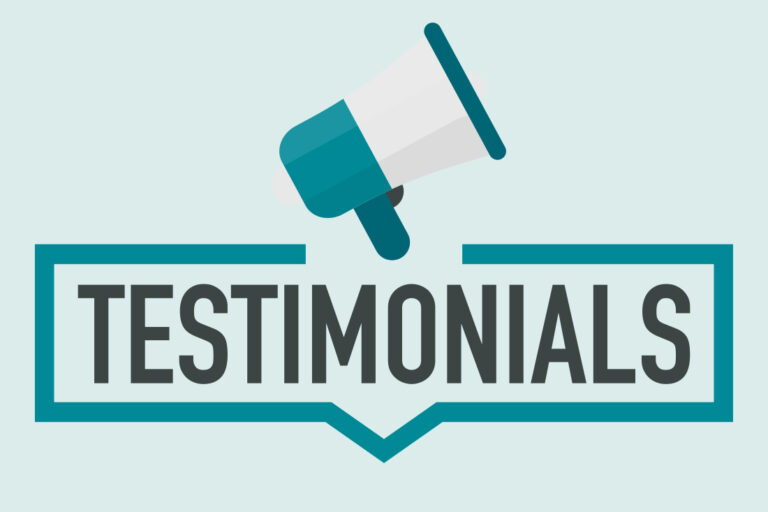 When I was diagnosed with type 1 diabetes at the age of 12, I was angry about the news and felt different from the rest of my friends. One year after being diagnosed, I attended the Children with Diabetes® conference and met others with similar experiences. Suddenly, I didn't feel so different.
Fast forward to when I was 17 years old, when I was able to help another teen newly diagnosed with diabetes, and his parents, navigate through the emotional impact of the news. That is when I knew I wanted to help people with diabetes by pursuing a career as a registered nurse to become a Certified Diabetes Care and Education Specialist® (CDCES). I worked with kids newly diagnosed at The Children's Hospital of Philadelphia® through their first year with diabetes. Today, I educate endocrinologists, primary care physicians, and their staff on how to best incorporate technology into their daily practice for patients with diabetes.
Diabetes surely has had its ups and downs, but I have found a way to manage and cope with the disease. Over the years, I have used a wide variety of tools to manage my diabetes, and I am always looking for something new to help with the extreme ups and downs that often make me feel crummy.  I first heard about Lyumjev through the diabetes online community. As soon as I heard that Lilly was offering another rapid-acting insulin, I was eager to try it once it became approved for use in a pump! When I discussed Lyumjev with my endocrinologist, she was familiar with Lyumjev and was pleased with the results her other patients were experiencing with it. She offered me samples so I could see if it was right for me.
When I started Lyumjev, my endocrinologist instructed me to use my Dexcom CGM to look for decreases in mealtime spikes. As my doctor predicted, I was able to see with my Dexcom CGM that when I dose with Lyumjev at the start of the meal, my mealtime spikes don't go as high. I have also seen a reduction in my A1c and improvement in my overall diabetes control since starting Lyumjev, which is just incredible to me!  The Dexcom Clarity reports make it extremely simple to see the impact my medication is having on my diabetes management. I often like to view these reports with my endocrinologist, specifically the time in range.
The dosing of Lyumjev has given me incredible flexibility without impacting my glycemic control. I have a 1-year-old and therefore an inconsistent schedule, so I didn't always get my insulin dose in prior to the meal. Now that I dose with Lyumjev at the start of the meal, I have been able to maintain glycemic control and decrease my after-meal glucose spikes.
I have had occasional pain at the infusion site, which my doctor said could occur. But overall, I have loved my experience so far on Lyumjev, and am happy to have started using it with my Dexcom CGM. This has helped me see how beneficial Lyumjev is in lowering my after-meal blood sugar spikes.
-Ken
actual patient
Learn more at https://www.lyumjev.com/dexcom-partnership
Content provided by Lilly and approved by TCOYD
PURPOSE and SAFETY SUMMARY
Important Facts About LYUMJEV® (LOOM-jehv)
Lyumjev is also known as insulin lispro-aabc injection.
Lyumjev is a fast-acting insulin. Lyumjev is used to control high blood sugar in adults with diabetes. It is available only with a prescription.
Lyumjev comes in two strengths: U-100 (100 units per milliliter) and U-200 (200 units per milliliter). Lyumjev U-200 contains 2 times as much insulin in 1 milliliter as Lyumjev U-100. The dose window on the pens shows the number of units of Lyumjev to be injected.
It is not known if Lyumjev is safe and effective for children.
All Lyumjev products contain insulin lispro.  
Warnings
Do not take Lyumjev if you have:
symptoms of low blood sugar (hypoglycemia)
an allergy to insulin lispro-aabc or any of the ingredients in Lyumjev.
Do not reuse needles or share your insulin injection supplies with other people. This includes your:
prefilled pen for use by a single patient
cartridges
needles
syringes
You or the other person can get a serious infection. This can happen even if you change the needle. 
Do not change the type of insulin you take or your dose, unless your doctor tells you to. This could cause low or high blood sugar, which could be serious.
Do not use a syringe to remove Lyumjev from your disposable prefilled pen or cartridge. This can cause you to take too much insulin. Taking too much insulin can lead to severe low blood sugar. This may result in seizures or death.
Lyumjev may cause serious side effects. Some of these can lead to death. The possible serious side effects are:
Low blood sugar. This can cause:


If you are at risk of having severely low blood sugar, your doctor may prescribe a glucagon emergency kit. These are used when your blood sugar becomes too low and you are unable to take sugar by mouth. Glucagon helps your body release sugar into your bloodstream.
Low potassium in your blood. This can lead to severe breathing problems, irregular heartbeat, and death.
Severe allergic reaction.
Get emergency help right away if you have:


Heart failure. Taking diabetes pills called thiazolidinediones (thIE-uh-zOH-li-dEEn-dIE-OHns), or "TZDs," with Lyumjev may cause heart failure in some people. This includes people who do not have any heart failure or heart problems. If you have heart failure, it may get worse if you take TZDs with Lyumjev. Tell your doctor if you have any new symptoms of heart failure, or if they get worse. Some symptoms of heart failure include: shortness of breath, swelling of ankles and feet, and sudden weight gain. Your doctor may need to change or stop treatment with TZDs and Lyumjev.
Sudden onset of high blood sugar and high amounts of ketones in your blood or urine. You can have these serious side effects when your insulin pump or infusion set is not working the right way or if there are handling errors. For these reasons, you may not get the right amount of insulin, so always keep extra insulin and injection supplies with you.
Common side effects
The most common side effects of Lyumjev are:


These are not all of the possible side effects. Tell your doctor if you have any side effects. You can report side effects at 1-800-FDA-1088 or www.fda.gov/medwatch.
Before using
Talk with your doctor about low blood sugar and how to manage it. Also tell your doctor:
about all of the medicines you take, including over-the-counter medicines, vitamins, and herbal supplements.
about any other prescription medicines you take, especially ones called TZDs.
about all of your medical conditions, including if you have heart failure or other heart, liver, or kidney problems.
if you are pregnant, breastfeeding, or plan to become pregnant or breastfeed.
How to take
Read the Instructions for Use that come with your Lyumjev. Be sure to take your Lyumjev and check your blood sugar levels exactly as your doctor tells you to. Your doctor may tell you to change your dose because of illness, increased stress, or changes in your weight, diet, or physical activity level. He or she may also tell you to change the amount or time of your dose because of other medicines or different types of insulin you take.
Before injecting your Lyumjev
You can inject your insulin dose yourself, or you can have a trained caregiver inject it for you. Make sure you or your caregiver:
Check the insulin label before each injection. This will help you make sure that you are taking the correct insulin.
Use a new needle for each injection. You can get a serious infection or the wrong dose of insulin if you reuse needles.
Change (rotate) where you inject your insulin with each dose. This can reduce your chance of getting pits, lumps, or thickened skin where you inject your insulin. Do not inject your insulin into the exact same spot or where the skin has pits or lumps. Avoid injecting into thickened, tender, bruised, scaly, hard, scarred, or damaged skin.
When you are ready to inject
Inject Lyumjev under your skin at the beginning of a meal or within 20 minutes after you start eating a meal.
Staying safe while taking your Lyumjev
To stay safe while taking your insulin, be sure to never inject Lyumjev U-200 in your vein or with an insulin pump. Also be sure not to:
mix Lyumjev with other insulins or liquids
drive or use heavy machinery until you know how your Lyumjev affects you.
drink alcohol or use other medicines that contain alcohol when taking your Lyumjev.
Learn more
For more information, call 1-800-545-5979 or go to www.Lyumjev.com
This summary provides basic information about Lyumjev. It does not include all information known about these medicines. Read the information that comes with your prescription each time your prescription is filled. This information does not take the place of talking with your doctor. Be sure to talk to your doctor or other healthcare provider about your Lyumjev product and how to take it. Your doctor is the best person to help you decide if these medicines are right for you.
Lyumjev® is a registered trademark owned or licensed by Eli Lilly and Company, its subsidiaries, or affiliates.
UR CON BS 13AUG2021
Please click to access Lyumjev Full Prescribing Information, including Patient Prescribing Information and Instructions for Use for the Lyumjev U-100 KwikPen and the Lyumjev U-100 vial.
Dexcom is a registered trademark of Dexcom, Inc. in the United States and/or other countries. ©2022 Dexcom, Inc. All rights reserved. https://www.dexcom.com/safety-information
PP-UR-US-0760 06/2022 ©Lilly USA, LLC 2022. All rights reserved.