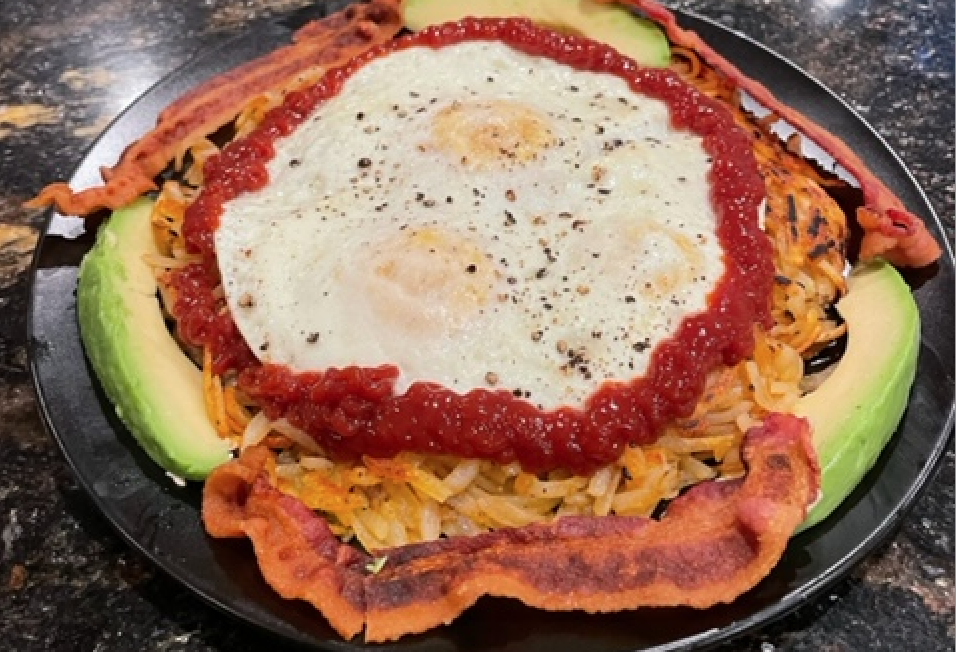 This is one of Dr. E's newest recipe creations. It's great for breakfast, or a comfort food dinner for two!
Servings: 2
Ingredients:
2-4 slices of bacon (I make 6 at a time for extras!)
1 tablespoon butter or olive oil
1 package pre-cooked hash browns (usually in the deli section, frozen hash browns are fine too)
2-3 eggs
Avocado slices (optional)
Ketchup
Hot sauce (I like Franks)
Directions:
Line a large paper plate with a full-size paper towel. Lay 6 strips of bacon on the paper towel, and cover them with another paper towel.
Microwave for 5 minutes and 30 seconds. You can microwave longer if you like crispier bacon. Thicker bacon may also need a little more time. The paper towels absorb the fat and there's zero clean up!
While the bacon is cooking, heat butter or olive oil in a medium saucepan (or griddle) over medium heat.
Add hash browns to the pan – enough to cover a plate (don't skimp!). Brown to your desired crispiness.
Make 2 or 3 eggs over easy. You can follow this recipe here.
When everything is ready, plate the hash browns and top with the eggs, bacon and avocado.
Put a rim of ketchup along the outside of the hash browns and add a line of hot sauce on top of the ketchup.
Dig in!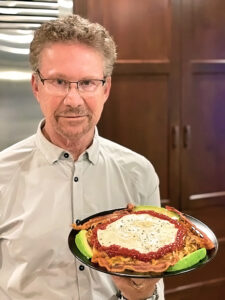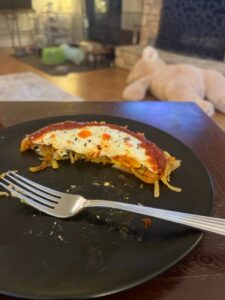 Finished product with the chef.              They're soooo good!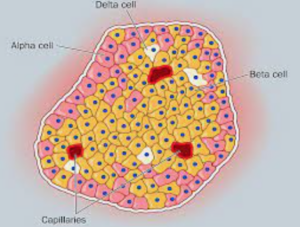 Islet cell (not as delicious).
Approximate Nutritional Information for 1 Serving:
Calories: 343, Fat: 18.5g, Carbs: 23g, Fiber: 3.5g, Sugar: 3.5g, Protein: 20g