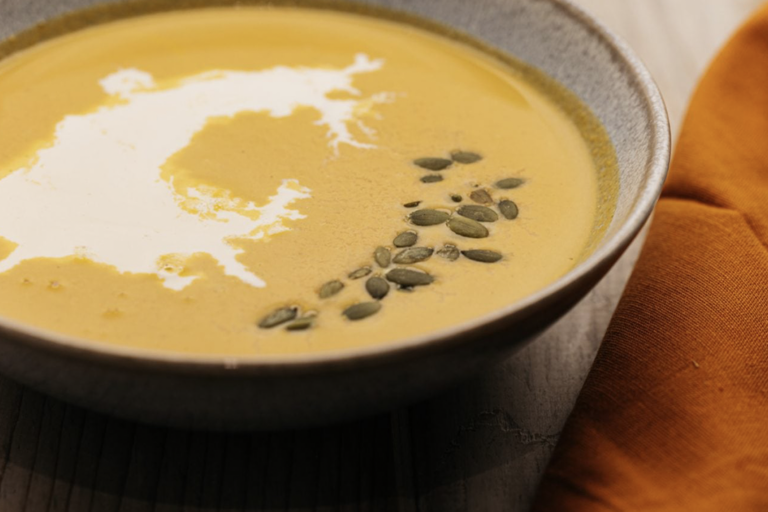 This recipe is from KetoConnect, where you'll find lots of delicious, low-carb recipe ideas. Click here for the full Easy Keto Pumpkin Soup recipe with additional notes, ingredient links, and videos.
Servings: 2
Ingredients:
1 cup 100% pumpkin puree
2.5 cups chicken broth
1/2 cup heavy whipping cream
1/4 teaspoon garlic powder
1/2 teaspoon pink Himalayan salt
1/4 teaspoon black pepper
1/4 teaspoon ground ginger
1/4 teaspoon thyme
Roasted pumpkin seeds (optional)
Instructions:
In a medium-sized pot or saucepan, combine the pumpkin puree, chicken broth, cream, salt, pepper, garlic, ginger, and thyme.
Cook over medium heat for 10-15 minutes or until the soup is warm and fragrant. Adjust salt level to taste.
Remove from heat and allow to cool for 5 minutes before serving. Top will a splash of cream and roasted pumpkin seeds (optional).
Nutritional Information for 1 Serving:
Calories: 265, Fat: 23g, Carbohydrates: 14g, Fiber 4g, Sugar 4g, Protein 4g