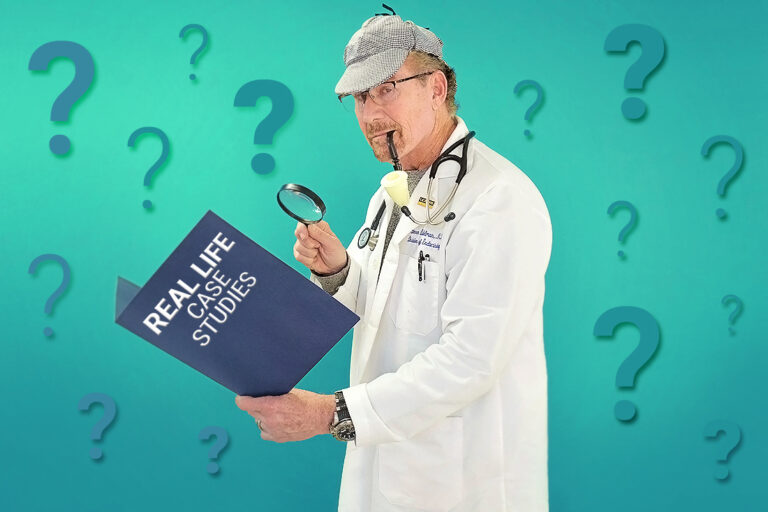 The Patient:
My patient Kathy is a 72-year-old woman who was diagnosed with type 1 diabetes at the age of 40. She wears a Dexcom CGM and is on the Tandem Control-IQ hybrid closed-loop pump.
Here's a snapshot of Kathy's 14-day Dexcom download: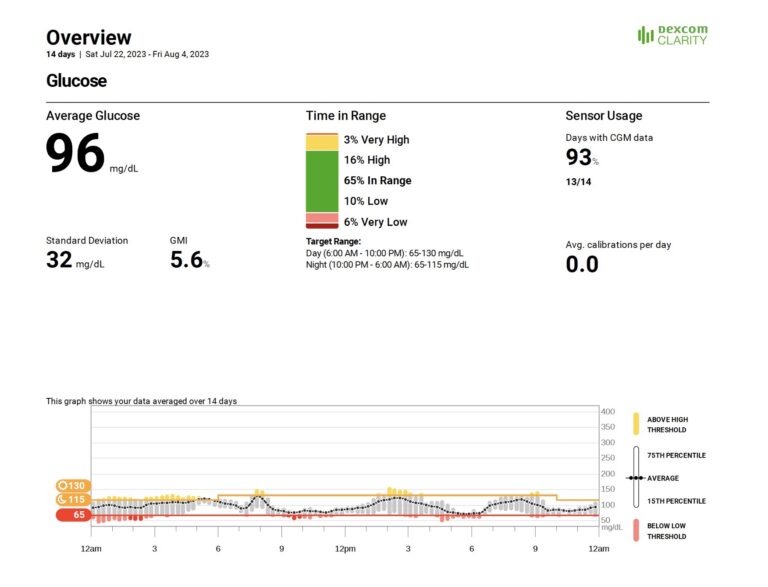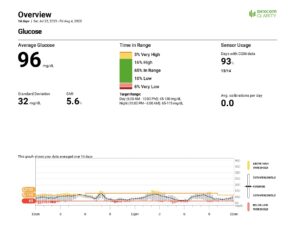 The Problem:
As you can see from Kathy's shocking download, she is low ("low" meaning 55 to 70 mg/dL) 10% of the time, and very low (below 55 mg/dL) 6% of the time. One percent represents 15 minutes, so she was below 70 mg/dL 4 hours a day on average for the duration of this download! She was below 55mg/dL for 90 minutes a day on average!
Kathy has always kept her glucose levels very low as she has the misbelief that her A1c needs to be below 6.0%. She has had many severe hypoglycemic reactions requiring paramedic visits and many trips to the emergency department. Her husband tells me she is very stubborn, and he is at his wit's end. Thank God Kathy is on the Tandem CIQ pump because the suspend feature has kept her alive on multiple occasions. In addition, she tells me she does not feel her lows anymore, making the situation more dangerous.
When I looked at where she had set her alerts and alarms, I was shocked again: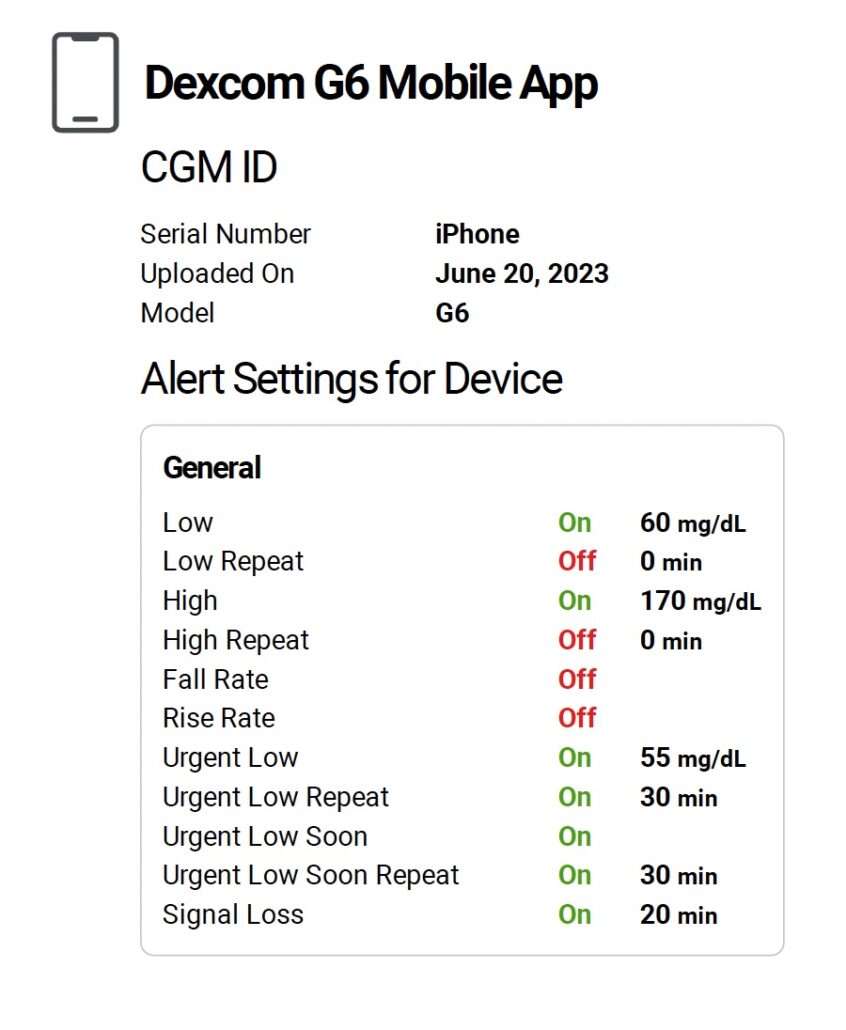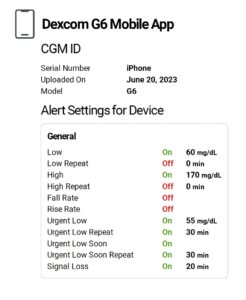 Her low alert was set at 60 mg/dL which is way too low for anyone, but especially for her due to her hypoglycemia unawareness. Her repeat low alarm and rapid fall rate alarm were also turned off. Not smart!
The Solution:
Kathy needs to make a lot of changes, but I can only make suggestions. I talked to her about making the following adjustments:
Raise her low alert to 90 or 100 mg/dL so she can catch lows as they are happening and react to them before she gets dangerously low.
Turn on her repeat low alert (which goes off every 15 minutes) and her rapid fall alert.
Lower her basal rate and raise her sensitivity factor.
I am worried about her and I hope when I see her next she's made even just one change that will help keep her in a safer spot.
The Takeaway:
This case is a classic example of the misconception that having a low A1c means your control is good. If you were to look at Kathy's CGM metrics individually, you might think she's doing well. Her mean glucose is a little low but good, her standard deviation is excellent, her time in range is almost 70% (so close to goal) and she has very few highs. But (and that's a very big but) when you look at the amount of lows she has, that percentage is shockingly high.
Therapists who specialize in helping people with various aspects of diabetes management like Dr. Bill Polonsky at the Behavioral Diabetes Institute can really help people in these types of situations.
As a doctor, I can only make suggestions and provide information to my patients, and they make their own decisions. But I still hope my patients listen to me!
Additional Resources:
A1c Goals: How Low Should You Go?