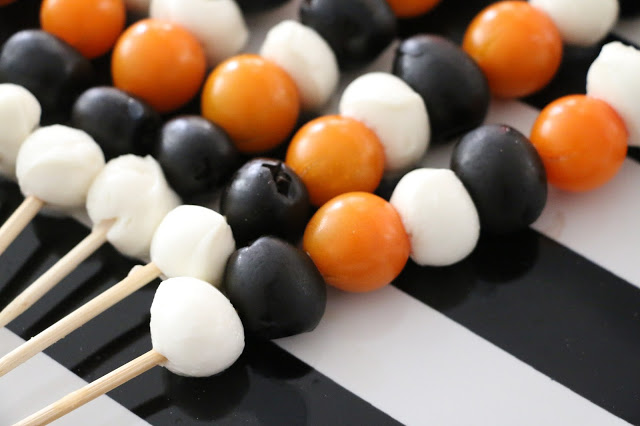 This recipe could not be simpler and uses just 3 ingredients: cherry tomatoes, black olives and little mozzarella balls. Shared from A Kailo Chic Life,  click here for the original recipe notes!
Ingredients:
1 container cherry tomatoes
1 can black olives
1 package small mozzarella balls (often labeled bocconcini or mozzarella pearls)
skewers
Directions:
Assemble the skewers by alternating the three ingredients. You can also turn the mozzarella balls into ghosts using black food coloring and a toothpick to make eyes and a mouth on each one.