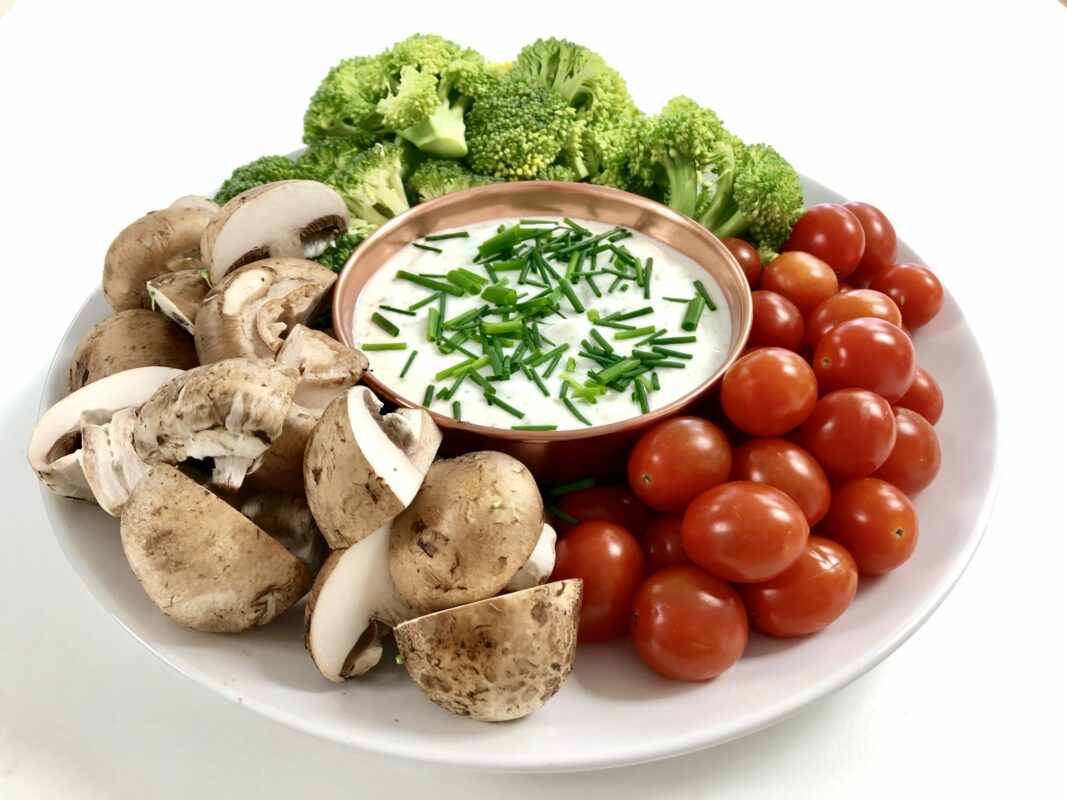 Gearing up for the Super Bowl but still trying to shed some of the holiday indulgences? Try this healthier version of an onion dip, and pair it with fresh veggies rather than chips and pretzels.
As TCOYD's Executive Director Michelle Feinstein exclaimed in the test kitchen:
This dip is so good you have me eating vegetables!
It's one of our simplest recipes ever….#touchdown!
Ingredients:
1 cup plain non-fat Greek yogurt
2-3 tbsp Onion Salt Seasoning Blend from Trader Joe's (or preferred seasoning blend of choice)
1 tbsp chopped chives
assortment of your favorite vegetables
Directions:
Simply mix seasoning blend into the Greek yogurt, sprinkle with fresh chives, and serve with your favorite veggies!