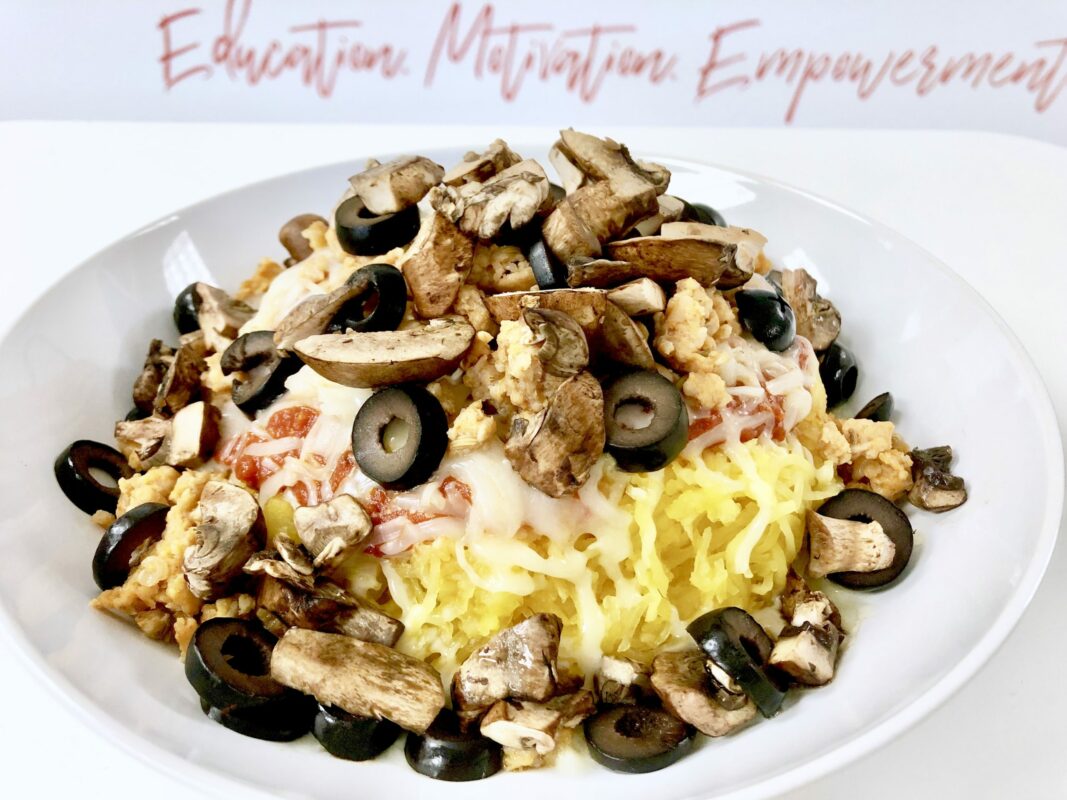 This was an impromptu creation by our two of our in-house foodies…Michelle and Sarah.  What started as a question of, "What can I throw together with these paltry pantry ingredients?" became a collaboration that made the rest of us to b-line for the kitchen as soon as we got a whiff of what they were cooking.
Servings:  2-4 generous servings from a large spaghetti squash
Ingredients:
1 large spaghetti squash
1 jar pizza sauce of your choice (be sure to check the ingredients label to ensure minimal added sugar)
1 small can sliced black olives
1 package of 5 sweet Italian chicken sausages (or protein of your choice)
Handful of chopped button mushrooms
1/2 cup shredded mozzarella cheese
Directions:
Cook the sausages according to package directions and set aside. We removed from the casings and cooked them ground/crumbled, but you can also cook as links and slice/chop into bite sized pieces.
Preheat oven to 350 degrees.
Cut the squash in half length wise and scoop out the guts/seeds.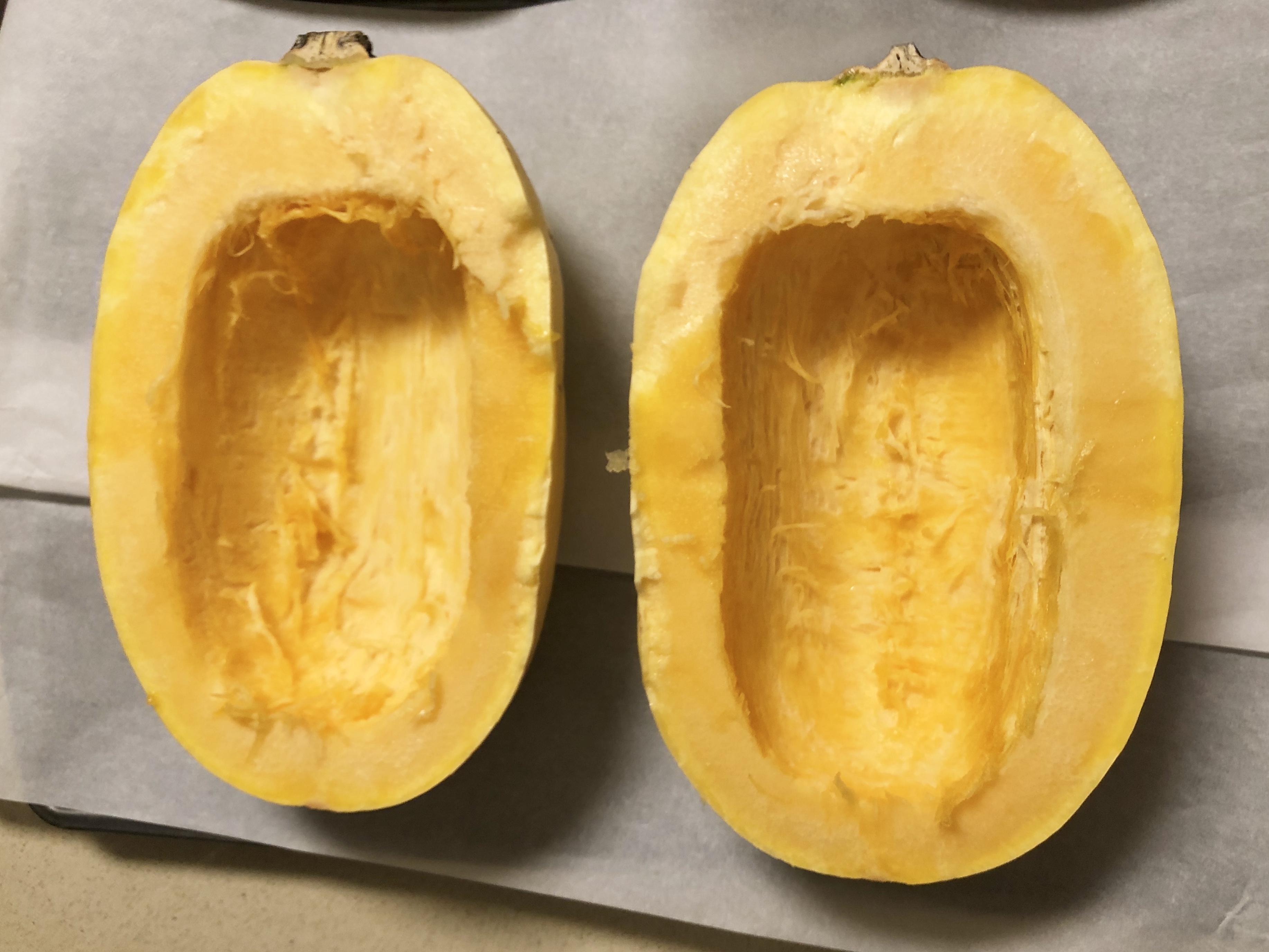 Lightly coat the inside of the hollowed out squash with avocado oil (or cooking oil of choice).
Roast face down on a baking sheet for ~45 min, or until the flesh of the squash pulls away easily with a fork. Use a towel or potholder to hold the squash while it's still warm, or wait until it has cooled to scrape out the insides.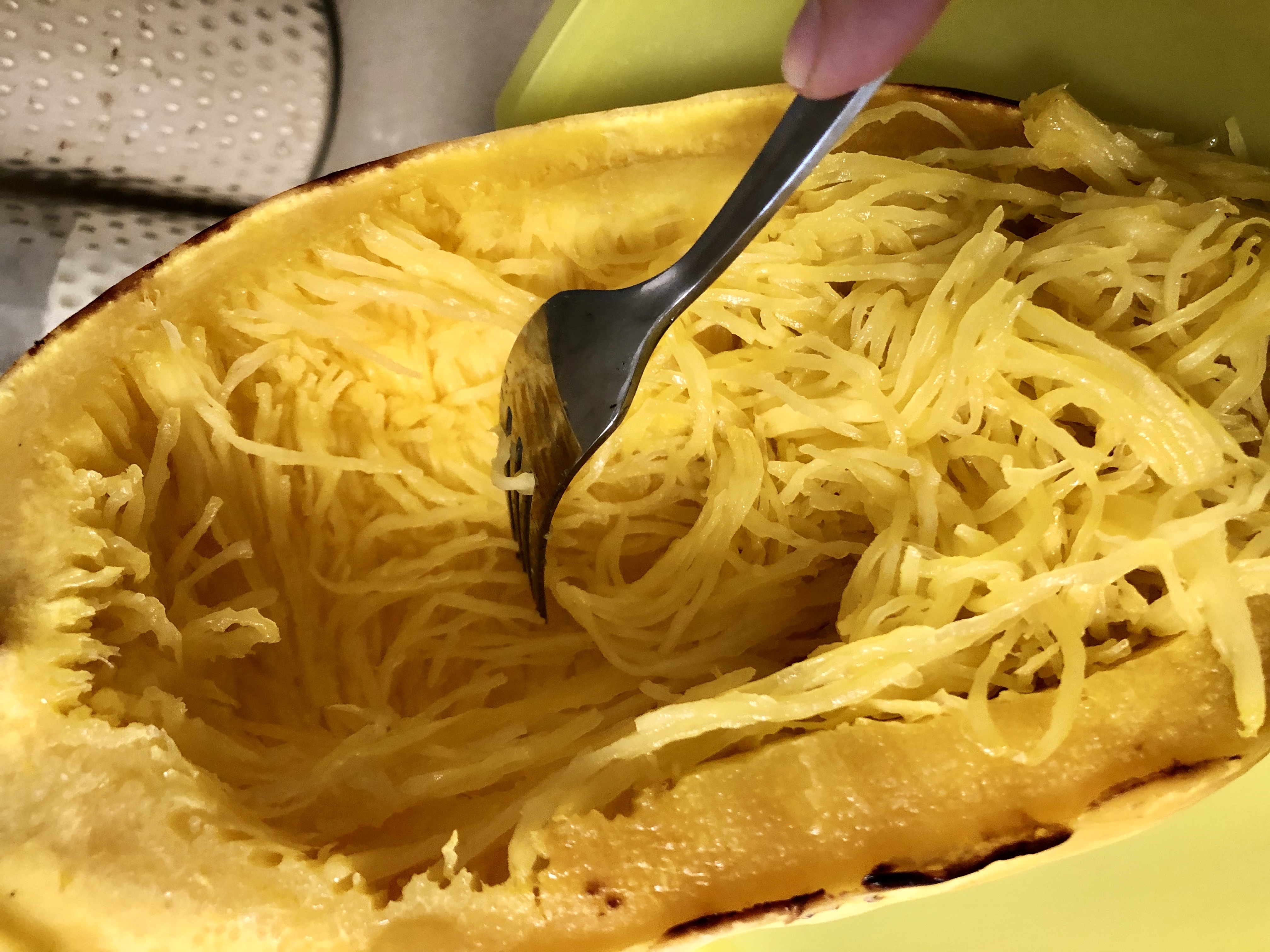 You can build the "pizza" in the hollowed out squash or in a separate dish. Simply layer the squash with pizza sauce, cheese, and desired toppings. Return squash to the oven and broil for just a few minutes to melt the cheese (make sure it's in an oven safe dish) or microwave for quicker results.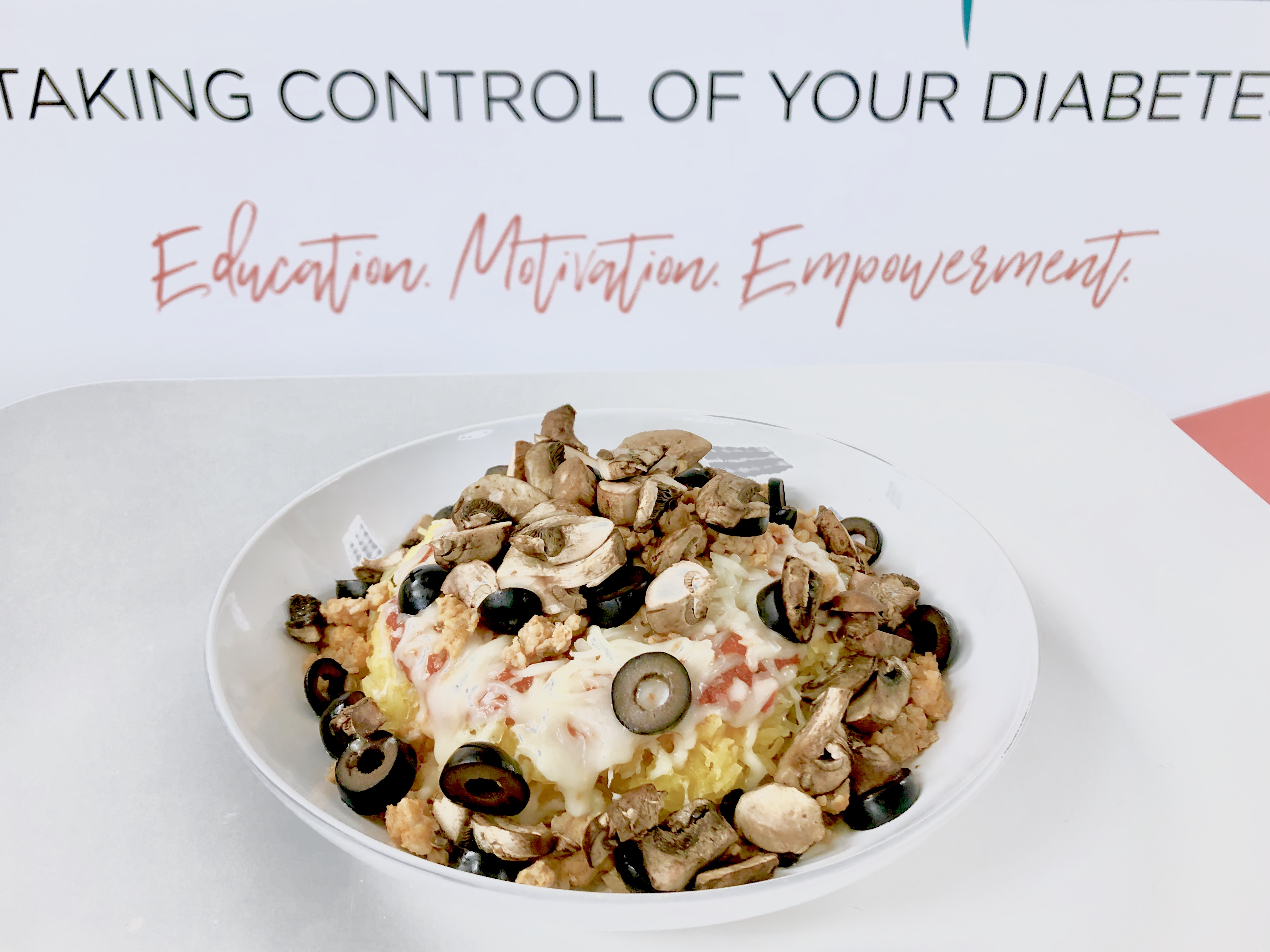 Note:  Feel free to alter the pizza toppings to suit your preferences.  You can add more veggies or different proteins, and everyone in the family can create their own.  Any combination is possible! We used a large spaghetti squash, but you could even get smaller ones so everyone in the family can have a "personal pizza"!
Approximate nutritional information per serving, based on 4 servings:
Calories: 305, Fat: 15, Carbs: 27, Fiber: 5, Protein: 22, Sugar: 4.5