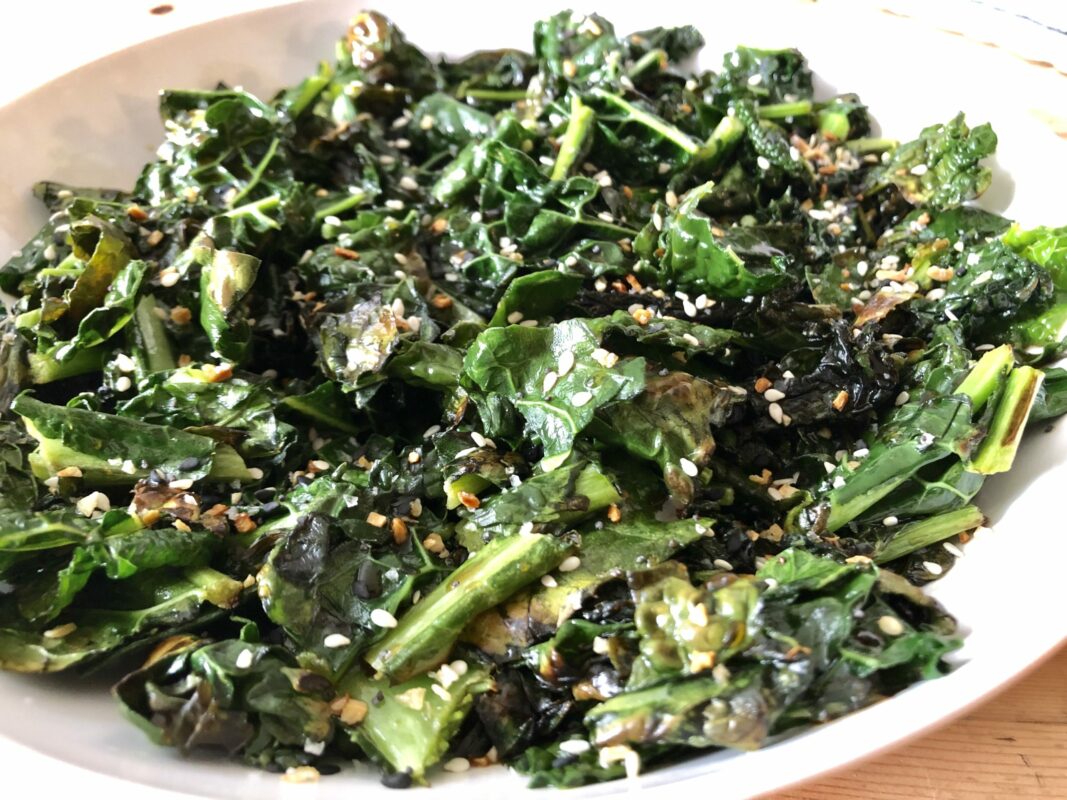 This is a very simple but elegant side dish that can be enjoyed with any type of protein (fish, chicken, steak, tofu) and would also go well alongside our Pizza Spaghetti Squash.
Coconut Aminos Seasoning Sauce is a salty-sweet condiment similar to soy sauce, but it doesn't contain soy and also has less sodium than traditional soy sauce.
Servings: 2-4
Ingredients:
12 oz.    Chopped kale
2 Tbs    Avocado oil or cooking oil of choice
2 Tbs    Coconut Aminos Seasoning Sauce (we used this type from Trader Joe's)
2 Tbs    Everything But the Bagel Seasoning (we used this from Trader Joe's)
Directions:
Put chopped kale into a large bowl, lightly coat it with the avocado oil and "massage" to evenly coat and soften all of the leaves.
Heat a medium sized skillet on medium heat and sauté the kale for about 10 minutes, until you see some leaves slightly blister and start to char (or to desired tenderness).
Drizzle with Coconut Aminos Seasoning Sauce and sprinkle with Everything But the Bagel seasoning.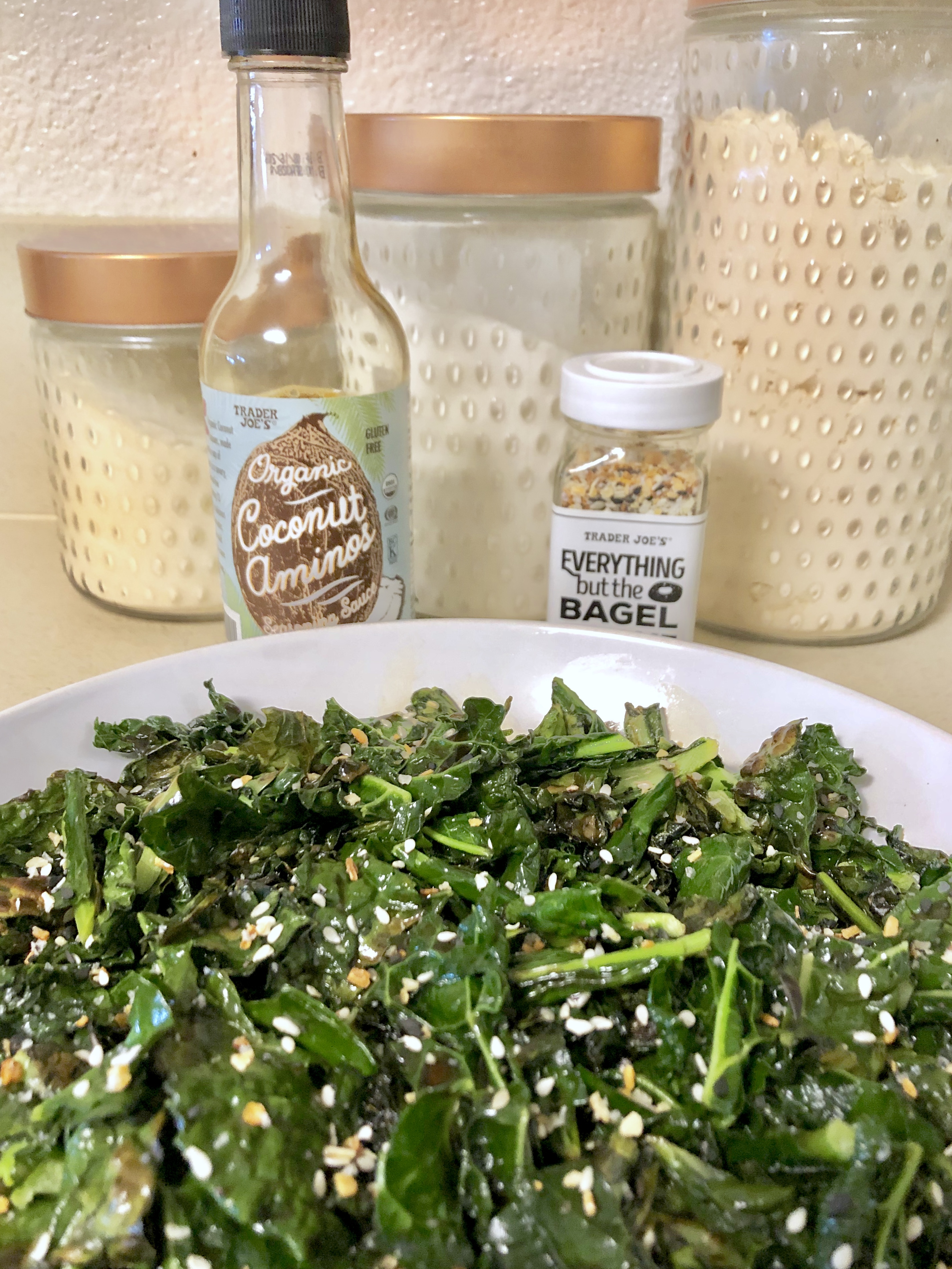 This dish is great served warm or cold!
Approximate nutritional information per serving, based on 4 servings:
Calories: 132, Fat: 7, Carbs: 9, Fiber: 1.5, Protein: 2, Sugar: 2.5