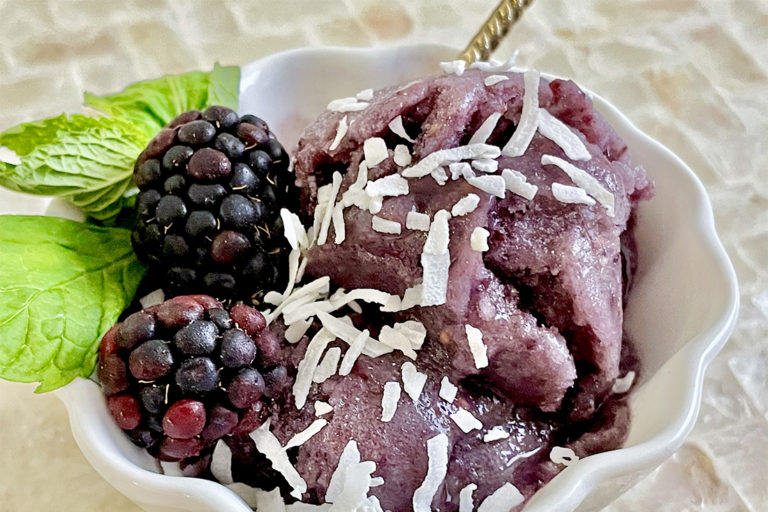 A new dessert creation from our CME Manager Sarah, this creamy frozen fruit treat only has four main ingredients, and uses low-glycemic berries and coconut nectar to add a little sweetness.
Yield: 2 servings
Ingredients:
2 frozen bananas (cut into 1-inch chunks before freezing)
1 tablespoon coconut nectar (you can also use honey, agave, date syrup, maple syrup, a liquid artificial sweetener like stevia, or omit a sweetener altogether)
12 blackberries
1/3 cup unsweetened vanilla almond milk
1/4 cup unsweetened coconut flakes (optional)
Directions:
Blend bananas, berries, coconut nectar, and almond milk in a blender or food processor until smooth. Transfer to a container and freeze until firm. Scoop a serving and sprinkle with coconut flakes.
Nutritional Info for 1 Serving, without coconut:
Calories: 168.5, Fat: 1g, Carbs: 40.5g (33.5g net), Fiber: 7g, Sugars: 24g, Protein: 2.5g