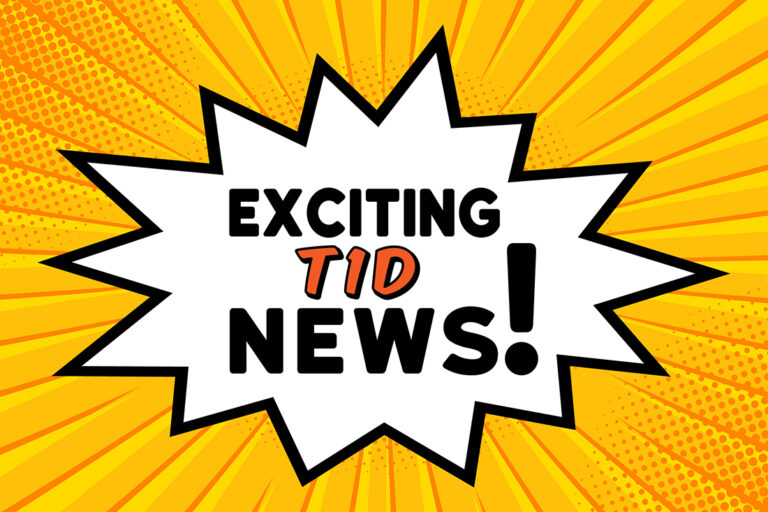 We've just reached a monumental milestone in type 1 diabetes! For the first time in history, we have a proven way to prevent or delay the onset of type 1!
On November 17th, the FDA approved a new treatment therapy from Provention Bio called Tzield (teplizumab), which changes an individual's autoimmune response by altering the T cells that abnormally target and destroy the insulin-producing cells of the pancreas, making it possible for the body to maintain insulin production for a longer period of time.
What this means is that people who are at a high risk of developing type 1 can now delay its onset for years, giving them valuable time to learn about the disease and how to manage it, as well as spend more time with blood sugars in a healthy range to potentially protect against long-term complications. During this delay in onset, other important developments for managing T1D could arise, offering even more possible benefits.
Anyone who lives with type 1 knows how daunting and instantly life-changing the diagnosis is. Lives are turned upside down overnight, especially for families and parents of young children who are diagnosed seemingly out of the blue. With the approval of Tzield, a type 1 diagnosis doesn't have to come as a total shock, and the risk for diabetic ketoacidosis (DKA), a serious metabolic condition that can cause significant harm when people are first diagnosed, can be minimized.
Testing for Type 1 Auto-Antibodies
We can detect individuals at risk for type 1 by a simple blood test for certain auto-antibodies. Once two or more of these antibodies are detected, the risk of developing T1D in the next five years becomes roughly 50%. That number jumps to 75% when three or more antibodies are present.
There are a few ways you can get screened, including at-home kits that utilize a simple finger stick, blood tests at a doctor's office, and blood tests at a lab. The type1tested.com website is a fantastic place to learn more about Tzield and the different screening options.
Although anyone at any age – with or without a family history of type 1 – can develop T1D, first-degree relatives like kids, siblings, and parents, as well as second-degree relatives like aunts, uncles, nieces, nephews, and cousins, do have an increased risk.
How Does Tzield Work?
Tzield is indicated to delay the onset of Stage 3 (newly diagnosed) type 1 diabetes in people 8 years and older with Stage 2 T1D (2 autoantibodies). Tzield is administered via infusion one-time a day, every day, for 14 days. Each Tzield infusion will last about 30 minutes. The average delay in the onset of type 1 observed in the clinical study evaluating the safety and efficacy of Tzield was approximately three years, with some research participants remaining T1D-free for up to seven years and counting.
Are There Side Effects?
Though there are many important benefits to delaying the onset of type 1 diabetes, there are also risks associated with immunotherapy treatments. Some potential side effects include headache, nausea, upper respiratory tract infection, temporary low white blood cell count, and rash. Most people in the trial who had side effects had mild symptoms that resolved within a few weeks.
How To Get Tzield
If you have been prescribed TZield, Provention Bio has a patient support program called COMPASS with staff available to answer questions and help navigate coverage, reimbursement and access. Provention Bio also offers financial assistance options (e.g. copay assistance) to eligible people for out-of-pocket costs. If you have been prescribed Tzield and would like to speak to a COMPASS representative, call 1-844-778-2246, Monday through Friday from 8am-8pm EST, or email compass@proventionbio.com. You and your provider will need to fill out a patient start form, which can be found here:
Summary
Anyone can get diagnosed with type 1 diabetes at any time and any age, even without a family history of the disease (Jeremy and I did!). The FDA's approval of Tzield is a huge advance  in the way we treat type 1 diabetes… addressing the cause of the condition instead of treating the symptoms.
Additional Resources:
The Benefits of Beta Cell Preservation in Type 1 Diabetes
To Screen or Not to Screen for Type 1 Diabetes