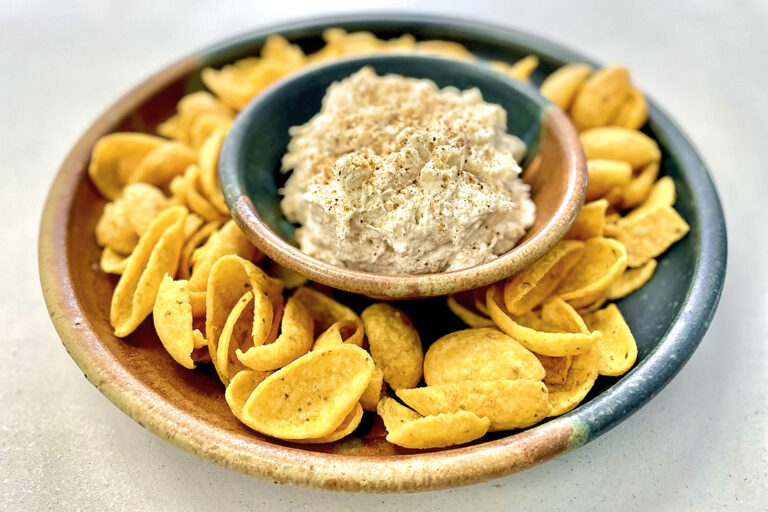 I make this dip for my Super Bowl parties, and I look forward to it every year. You have to serve the dip with Fritos Scoops (or a sturdy vegetable like carrot sticks or bell pepper slices) because other chips will break when you dig into the dip. If you're having a lot of people over, you might want to double the recipe. It's that good!
Ingredients:
1  8oz. tub whipped cream cheese
2  6oz. cans crab meat (I typically use white, but lump is fine too)
6 cloves garlic, pressed with a garlic press
Old Bay seasoning to taste
Salt and pepper to taste
1  9oz. bag Fritos Scoops
Directions:
Put the first three ingredients in a bowl and stir to combine.
Add Old Bay seasoning and salt and pepper to taste (you may need more pepper than salt). Start with just a pinch of each spice, and add more from there to taste.
When the spices are to your liking, sprinkle a little more Old Bay on top of the dip for a nice presentation.
Serve with Fritos Scoops, and try not to eat the whole bowl in one sitting!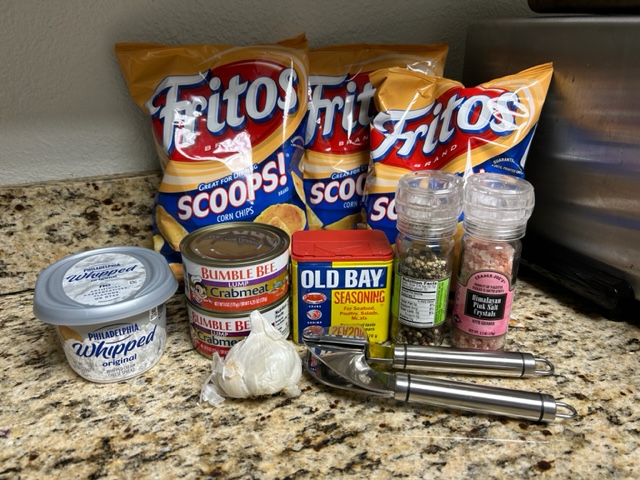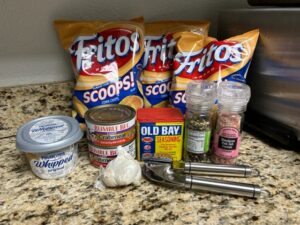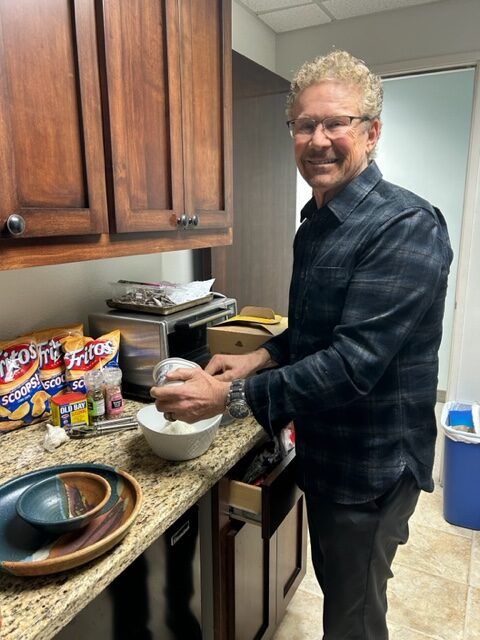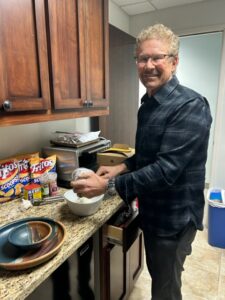 Approximate Nutritional Information for 1  2oz. serving (just the dip):
Calories: 97, Fat: 6g, Carbs: 4g, Fiber: 0g, Sugar: 2g, Protein: 6g