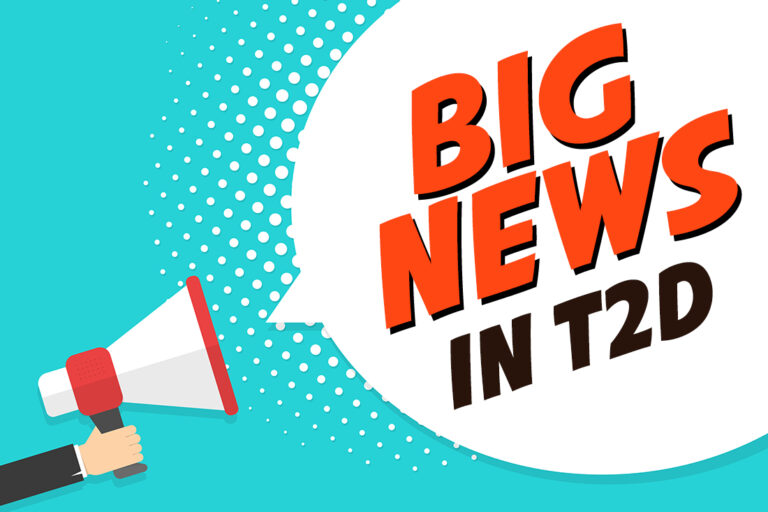 Beginning April 16th, Medicare will cover continuous glucose monitors (CGMs) for a broader group of people living with type 2 diabetes.
Up until now, Medicare only covered CGMs for people with type 2 diabetes who were on at least three shots of insulin per day. The expanded policy now includes people who are taking any type of insulin (once-daily basal falls into this category) as well as people with non-insulin-treated diabetes who have a history of recurrent level 2 hypoglycemia, or who have had at least one level 3 hypoglycemic event.
Level 2 (moderate) hypoglycemia is a blood glucose less than 54 mg/dL. Level 3 (severe) hypoglycemia is when someone is unable to function because of mental or physical changes due to low blood glucose, and they need assistance from another person. People with type 2 diabetes who meet the Level 2 or Level 3 criteria are eligible for a CGM and related supplies (supplies do not include smartphones).
CGMs are an incredible tool that can make a huge difference in helping people improve their diabetes management. This recent decision from CMS will likely increase CGM access for millions of people on Medicare. Coverage will include Dexcom, FreeStyle Libre, and Medtronic CGM systems.
George Huntley, CEO of the Diabetes Leadership Council and the Diabetes Patient Advocacy Coalition (DPAC), is thrilled with the news. "We applaud CMS' decision to expand CGM coverage to anyone on insulin or dealing with acute hypoglycemia.  Having access to this powerful technology is proven to improve glucose control and time in range and subsequently improves quality of life for the person living with diabetes.  This is a major win for senior citizens."
If you have type 2 diabetes and fit the criteria mentioned above, speak with your healthcare provider about getting a prescription for a CGM. They are truly game-changing, life-saving devices.
Additional Resources:
Continuous Glucose Monitoring for Type 2s: An Incredible Tool to Take Control of Your Diabetes
How to Improve Your Time in Range Solely by Adjusting Your Alerts and Alarms!