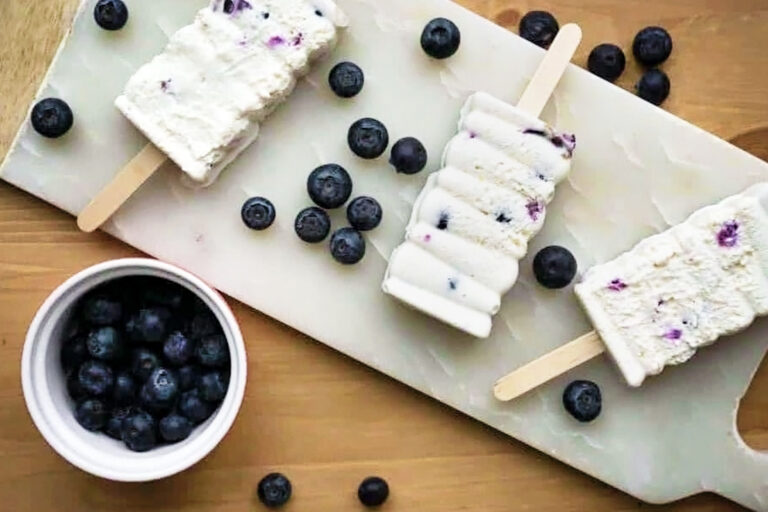 This recipe is from KetoConnect, where you'll find lots of delicious, low-carb recipe ideas. Here is the full Blueberry Lemon Cheesecake Popsicles recipe with additional notes and ingredient links.
Servings: 6
Ingredients:
Instructions:
Combine the room temperature cream cheese, sour cream and heavy whipping cream in a large bowl using a hand mixer.
Add the swerve, vanilla extract, stevia, lemon zest and juice. Combine.
Add half the blueberries to the mixture and mash them with a spoon. Add the rest and combine with the hand mixer. Divide the mixture between 6 popsicles and freeze for at least 6 hours, but preferably overnight.
Nutritional Information for 1 Serving:
Calories: 230, Fat: 22g, Carbs: 6g, Fiber: 1g, Protein: 3g