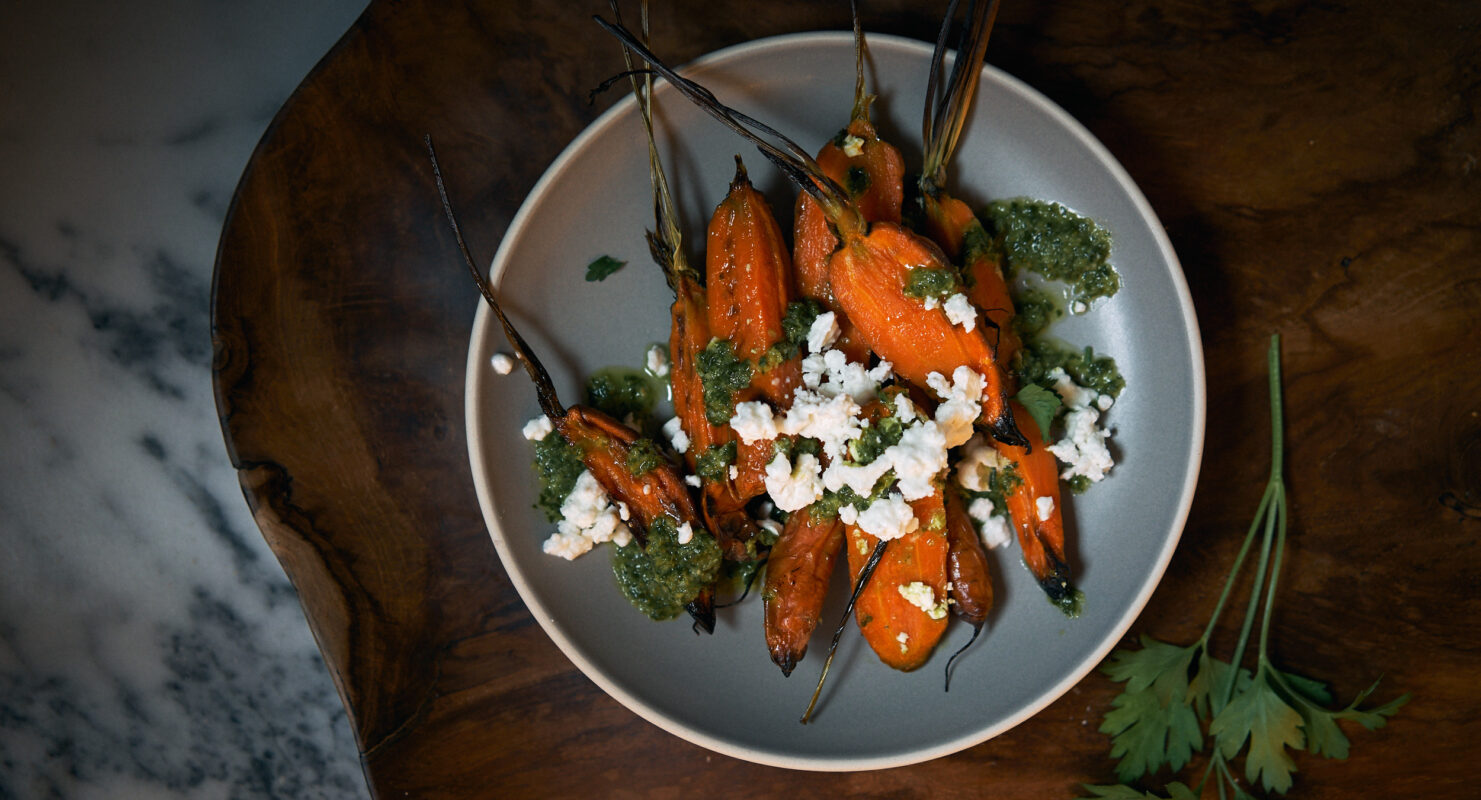 Jennifer Shun is the parent of a type 1 diabetic teen and is the author of For Good Measure, which features low-carb, farm-to-table California cuisine — a resource with specific ingredient lists and nutritional data geared to diabetics.  Click here for the original recipe and notes.
Please note you will need a food processor for this recipe.
Servings: 12
Ingredients:
Roasted Carrots
6 cups carrots
1 tablespoon olive oil
1/2 cup Greek feta, crumbled
Chimichurri
1/4 cup red wine vinegar
1 tablespoon jalapeño, minced *
1 tablespoon shallots, minced
2 teaspoons garlic, minced
1 teaspoon salt
1/2 cup fresh cilantro, chopped
1/8 cup fresh parsley, chopped
1/8 cup fresh oregano, chopped
1/3 cup olive oil
* If you would like less heat, seed the jalapeño before mincing (wearing gloves is recommended).
Directions:
Preheat oven to 425 degrees.
Line a rimmed baking sheet with parchment.
Wash and halve carrots, arranging on prepared baking sheet.
Drizzle with olive oil, tossing to combine.
Roast for 30 minutes, until fork tender and slightly charred.
In a food processor, combine red wine vinegar, jalapeño, shallots, garlic and salt.
Rest for 5 minutes.
Add herbs, pulse to combine.
Add olive oil in parts, pulsing to combine.
Drizzle chimichurri over roasted carrots and top with feta.
Serve warm.
Nutritional Info for ½ cup:
Calories: 110, Fat: 8g, Carbs: 7 (5 net), Fiber: 2, Sodium: 309mg, Sugar: 3, Protein: 1g