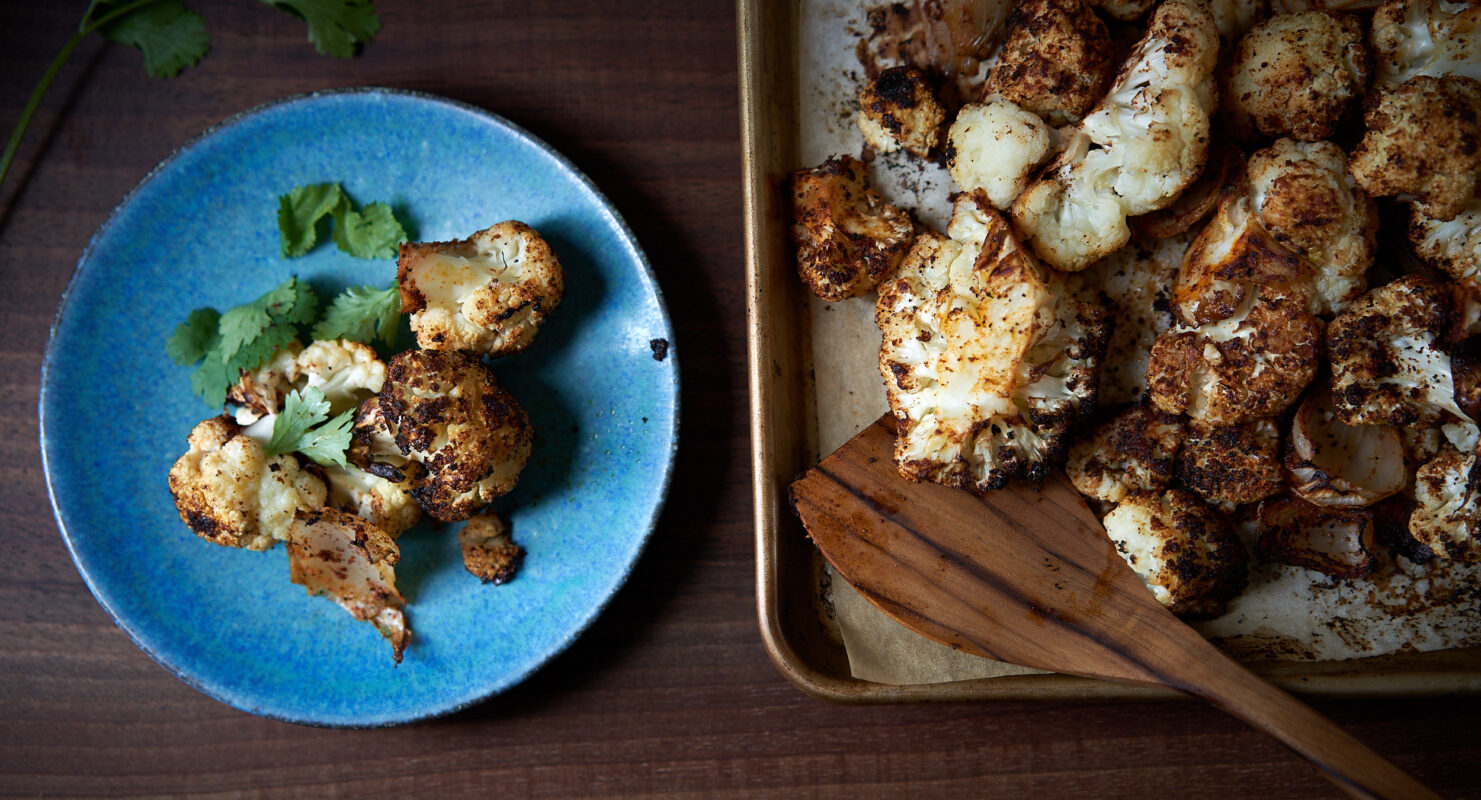 Jennifer Shun is the parent of a type 1 diabetic teen and is the author of For Good Measure, which features low-carb, farm-to-table California cuisine — a resource with specific ingredient lists and nutritional data geared to diabetics.  Click here for the original recipe and notes.
Servings: 6
Ingredients:
4 tablespoons butter
7 cups cauliflower, cored and cut into florets
1 cup onion, cut into wedges
1 tablespoon paprika
1 teaspoon curry powder
½ teaspoon ground cumin
½ teaspoon coriander
½ teaspoon salt
⅛ teaspoon black pepper
2 tablespoons red wine vinegar
¼ cup fresh cilantro, chopped
Directions:
Preheat oven to 450 degrees.
Line a rimmed baking sheet with parchment.
Melt butter until liquid.
Toss cauliflower and onion in melted butter.
Mix spices, salt, and pepper in a small bowl, sprinkling over cauliflower mix.
Add vinegar and toss to combine.
Spread on prepared baking sheet.
Bake for 30 minutes, stirring once midway to ensure even browning.
Sprinkle with cilantro and serve warm.
Nutritional Info for 1 cup:
Calories: 113, Fat: 8g, Carbs: 9 (6 net), Fiber: 3, Sodium: 299mg, Sugar: 3, Protein: 2g