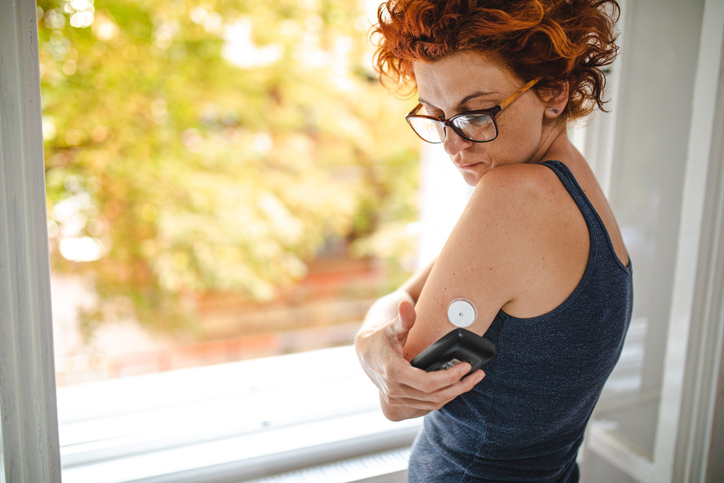 Dear Dr. Edelman, I love the FreeStyle Libre, but sometimes when I put on a new sensor, the readings are higher than with the previous sensor, even if I didn't eat anything. Is that normal? Does it make a difference where you put the sensor?
Dr. Edelman: The location on your arms should not matter that much. Wide swings in glucose when you swap out sensors is not uncommon at all, and a lot of folks going on CGM are surprised about that. All sensors can be inaccurate, but you should double check with your glucose meter (yes…prick your finger) to get a comparison. Remember you need to have very clean fingers before testing and there is a thing called the lag time in that if you are going up or down quickly, your finger stick value will lag behind. If you have a sensor that is way off, like over 20% from the finger stick value consistently, call the company to get a replacement sensor for free. Lastly, all sensors are less accurate the first 24 hours after putting on a new one.
Additional Resources:
How Do You Keep Your CGM In Place and Keep It from Irritating Your Skin?
Troubleshooting Tips for CGM Users
The World's Smallest CGM Gets FDA Approval, and Bigger Isn't Always Better!
Continuous Glucose Monitoring for Type 2s: An Incredible Tool to Take Control of Your Diabetes