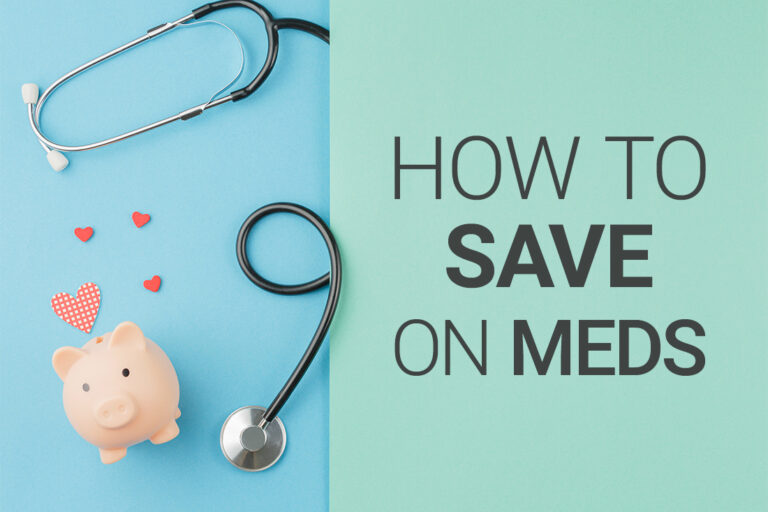 Our unfortunate reality is that some of the most beneficial medications to manage chronic disease states are extremely expensive. Diabetes is a prime example. Have you ever received a prescription from your doctor, only to learn the cost was unaffordable once you reached the pharmacy? If so, you are not alone! Here are some resources that may help.
Resources to Help Reduce Diabetes Medication Costs
This is a resource that provides prescription medication coupons. It is simple to use! Just search for the medication you'd like to fill, and select the strength and quantity listed on the prescription. The website or app will then provide the coupon pricing for each pharmacy, so be sure to price compare! It may be beneficial to fill at a different pharmacy than you originally planned if the price difference is significant. Once you decide which pharmacy you will be using, click the "get free coupon" button and print or save this image to your phone to show the pharmacist. GoodRx is best used for lower-cost medications, such as metformin and glipizide. The GoodRx price is lower than the cash price if you have no insurance, and may or may not be lower than your co-pay if you do have insurance. It is worth checking! Unfortunately, higher-cost medications typically are not price-reduced enough by the coupon to be affordable (for example, Trulicity® is still > $700 with the coupon, given the cash price is over $900!).
Copay Cards
These can only be used if you have commercial insurance (this means your prescription coverage is not a Medicare or Medicaid/Medi-Cal plan). Copay cards are easy to obtain; just type the brand name of your medication into your internet search engine, click the link for the manufacturer website, and find the section of the website that says Savings and Resources, or something similar. You can sign up and activate the copay card on your own online. Then, bring the copay card to your pharmacy to have them process your prescription with your insurance and copay card together. This option works best for high-cost, brand-name prescription medications, such as Trulicity®, Ozempic®, and Jardiance®.
Low-Income Subsidy/Extra Help for Medicare
If you have a Medicare Part D plan and your monthly premium, annual deductible, or medication costs are a financial burden, your first step should be determining your eligibility for this program. Find out if you qualify here. If enrolled, your copays will all be less than $10.
Patient Assistance Foundations
You may qualify for a manufacturer's patient assistance program if you meet the income criteria and are not enrolled in Medicaid/Medi-Cal, Low-Income Subsidy/Extra Help for Medicare, or VA insurance. Most programs will cover the complete cost of a brand-name medication if your estimated household annual income is ≤ 300-400% of the current federal poverty level (FPL). Each year, the FPL is updated and can be found online. As an example, a patient with a household of two (i.e. married, no dependent children) would have to make less than $52,260-$69,680 as a couple in 2021 to qualify for these patient assistance programs. Details for enrollment criteria for each individual foundation are found on their websites. This option does require more time and paperwork than others, and proof of income must be available. Your doctor will have to complete a section of the application as well; this can usually be done separately and online. Just be sure to notify your doctor to complete the task. Below is a summary of medications available for each foundation.
Insulin Value Programs
There are a few programs dedicated to lowering the cost of insulin regardless of patient income. The details of these programs are below. (See which insulins are associated with each manufacturer in the section above). Please note that many insulins are interchangeable; if your current insulin is unaffordable and there are no resource to lower the cost, you can talk to your doctor about alternative insulin options that may be more affordable.
The complexity of obtaining high-cost medications can be overwhelming. If you have any questions or require assistance figuring out which option may work for you, please ask your doctor or pharmacist for advice! Your healthcare team is here to support you.
Additional Resources: