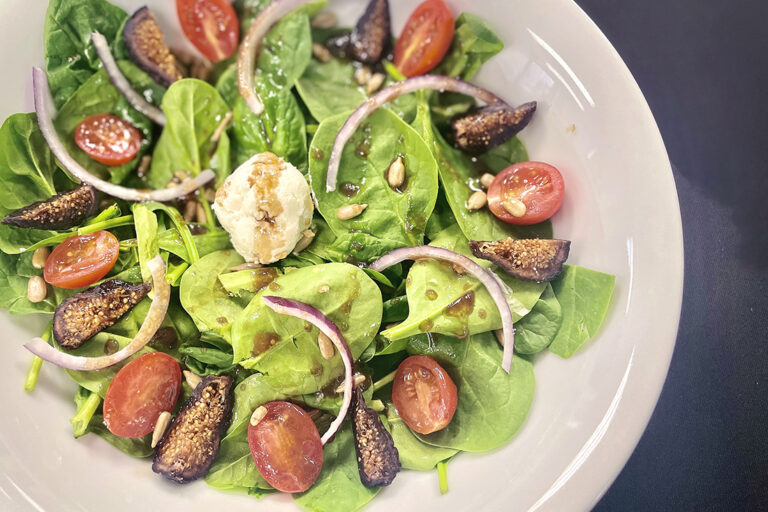 Chef Robert Lewis, the Happy Diabetic Chef, offers up this simple spinach salad recipe that pairs well with almost any entree.
Servings: 4
Ingredients:
For the Salad:
12 ounces fresh spinach
½ red onion, sliced thinly
2 dried Mission figs, chopped
3 tablespoons sunflower seeds
½ cup cherry tomatoes
3 ounces crumbled goat cheese
For the Dressing:
6 teaspoons balsamic vinegar
3 teaspoons extra virgin olive oil
1 teaspoon Dijon mustard
1 tablespoon honey
Directions:
Put the spinach in a large bowl. Top with onions, figs, sunflower seeds, tomatoes, and goat cheese.
Whisk the dressing ingredients together in a small bowl and drizzle over the salad.
Nutritional Information for 1 Serving:
Calories: 257, Fat: 17g, Carbs: 17g, Fiber: 3.5g, Sugar: 10g, Protein: 9g