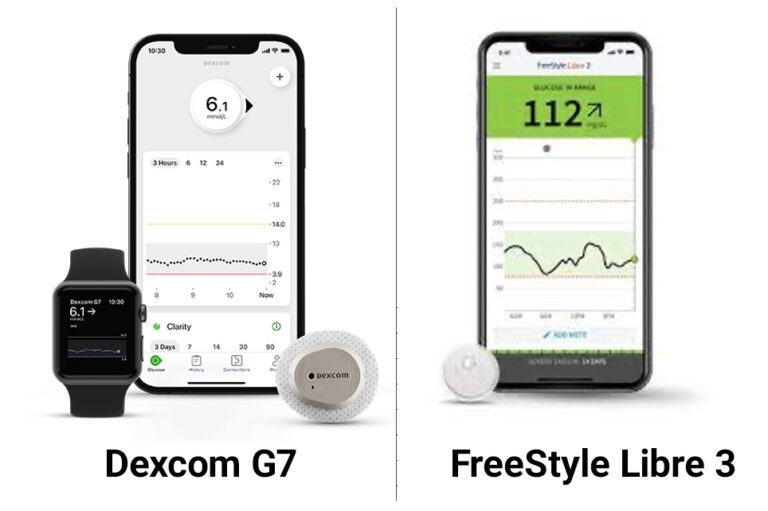 The Dexcom G7 recently received CE Mark Approval, so it will be hitting European streets soon. A limited release will begin in the next few weeks, with an expanded distribution to follow.
Here are the new features of the G7: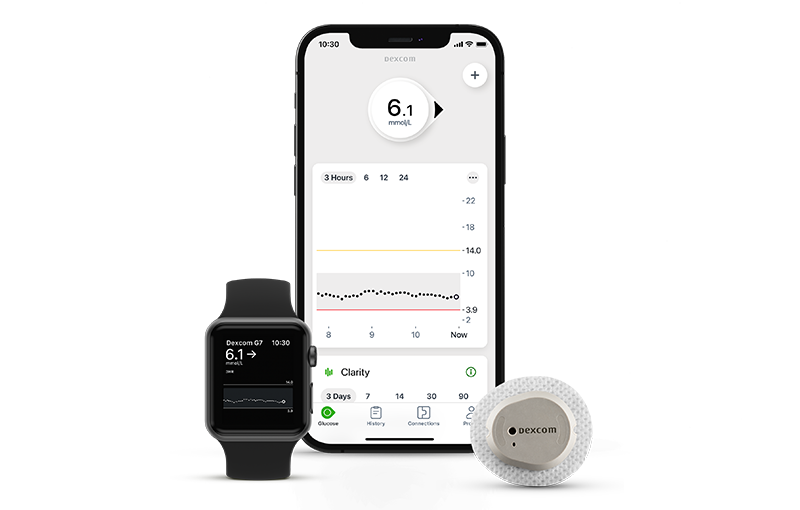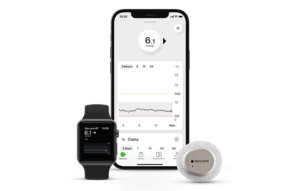 It's 60% smaller than the G6, and more accurate.
It's been approved for wear on the back of the upper arm or lower abdomen, and kids ages 2-6 can also wear it on the upper buttocks.
It has a simplified application and a 30-minute sensor warm-up time, instead of the 2-hour warm-up time with the G6.
The transmitter and sensor are combined into an all-in-one, fully disposable unit.
There's a 12-hour grace period to replace finished sensors for a more seamless transition between sessions.
It has improved customizable alert settings with the option to temporarily silence alarms.
There's a redesigned and simplified mobile app experience with Dexcom Clarity integration.
It has an optional small, lightweight, and easy-to-use receiver for those who don't use a smartphone.
The G7 is still awaiting FDA approval in the U.S., but it's exciting to know that a European rollout is already in motion.
The FreeStyle Libre 3 has been out in parts of Europe for a while, but it's now available for use via the NHS Supply Chain Framework in the UK, and under existing eligibility criteria for real-time CGM.
Here are some of the highlights of the system: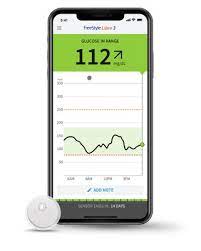 The sensor has a reduced volume of more than 70%, compared to the FreeStyle Libre 2.
It has an easy-to-apply sensor with a one-piece applicator. The FreeStyle Libre 2 had a two-piece applicator.
It now delivers up-to-the-minute glucose readings, so you can view your blood sugar anytime without swiping (previously required with the FreeStyle Libre 2).
It has optional alarms that transmit directly to smartphones.
The FreeStyle Libre 3 mobile app allows the user to view real-time glucose levels, glucose history, and trend arrows.
In the relatively short time that CGMs have been available, the technology keeps getting better and better at an impressive rate. With four systems on the market in the U.S. (Dexcom, FreeStyle Libre 2, Eversense, and Medtronic), people with diabetes have great options to choose from for varying needs and preferences. If you are one of the lucky ones to already have your hot little hands on the G7 or FreeStyle Libre 3, let us know your thoughts on them in the comments below!
Additional Resources: