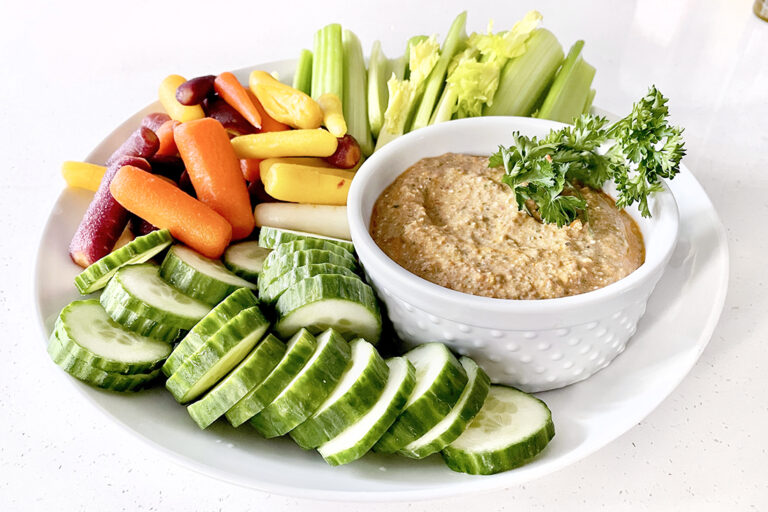 With just four ingredients, this colorful and creamy dip is ready in minutes, and is so tasty and versatile I created two other recipes around it: Crispy & Crunchy Greek Nachos and Steakhouse-at-Home Steak & Broccolini.
Ingredients:
1 12 oz. jar roasted red peppers
1 8 oz. block of feta cheese
1 heaping spoonful of minced garlic (or to taste)
2 handfuls fresh spinach (for added nutrients and bulk)
Directions:
Blend all ingredients in a food processor until smooth. Garnish with fresh parsley and serve with fresh veggies.